Hari ini tanggal 1 Mei 2020, tepat hari ke-40 saya berada #dirumahaja. Dimulai sejak tanggal 23 Maret 2020, klinik tempat saya bekerja mengumumkan untuk tutup sementara karena pandemi Covid-19 yang sedang melanda di dunia, dan sudah sangat happening masuk ke Indonesia. Tutup sementara ini dalam rangka sambil mempersiapkan kelengkapan Alat Pelindung Diri (APD) dan protokol sterilisasi yang sesuai dengan edaran protap PDGI dan Kemenkes RI.
Dan sebagai informasi tambahan, seperti kita ketahui semua, pandemi Covid-19 ini disebabkan oleh virus corona yang menyerang saluran pernapasan atas. Secara singkat, terserang ciri-ciri virus corona menyebabkan gejala antara lain adalah: batuk kering, sakit tenggorokan, sakit kepala, dan bila sudah parah dapat menyebabkan demam, sesak napas, nyeri dada, batuk dengan lendir.
Sebagai seorang dokter gigi, pekerjaan ini merupakan salah satu pekerjaan yang rentan dengan penularan Covid-19. Mengapa? Karena pekerjaan dokter gigi adalah pekerjaan yang berhubungan langsung dengan rongga mulut manusia, yang merupakan salah satu sumber penularan Covid-19. Yang paling mengerikan adalah, kita tidak tahu siapa yang berpotensi menularkan, apakah dari pasien, atau sesama perawat, atau sesama dokter, dan lain sebagainya. Jadi yang bisa kami lakukan adalah tetap berhati-hati dalam semua tindakan, termasuk meningkatkan level kebersihan dan kesterilan lingkungan klinik serta penggunaan APD untuk tenaga medis yang bekerja di klinik (dokter gigi dan perawatnya). Untuk lebih detailnya tentang dokter gigi dan Covid-19 nanti saya akan tulis di postingan terpisah yaa~ :)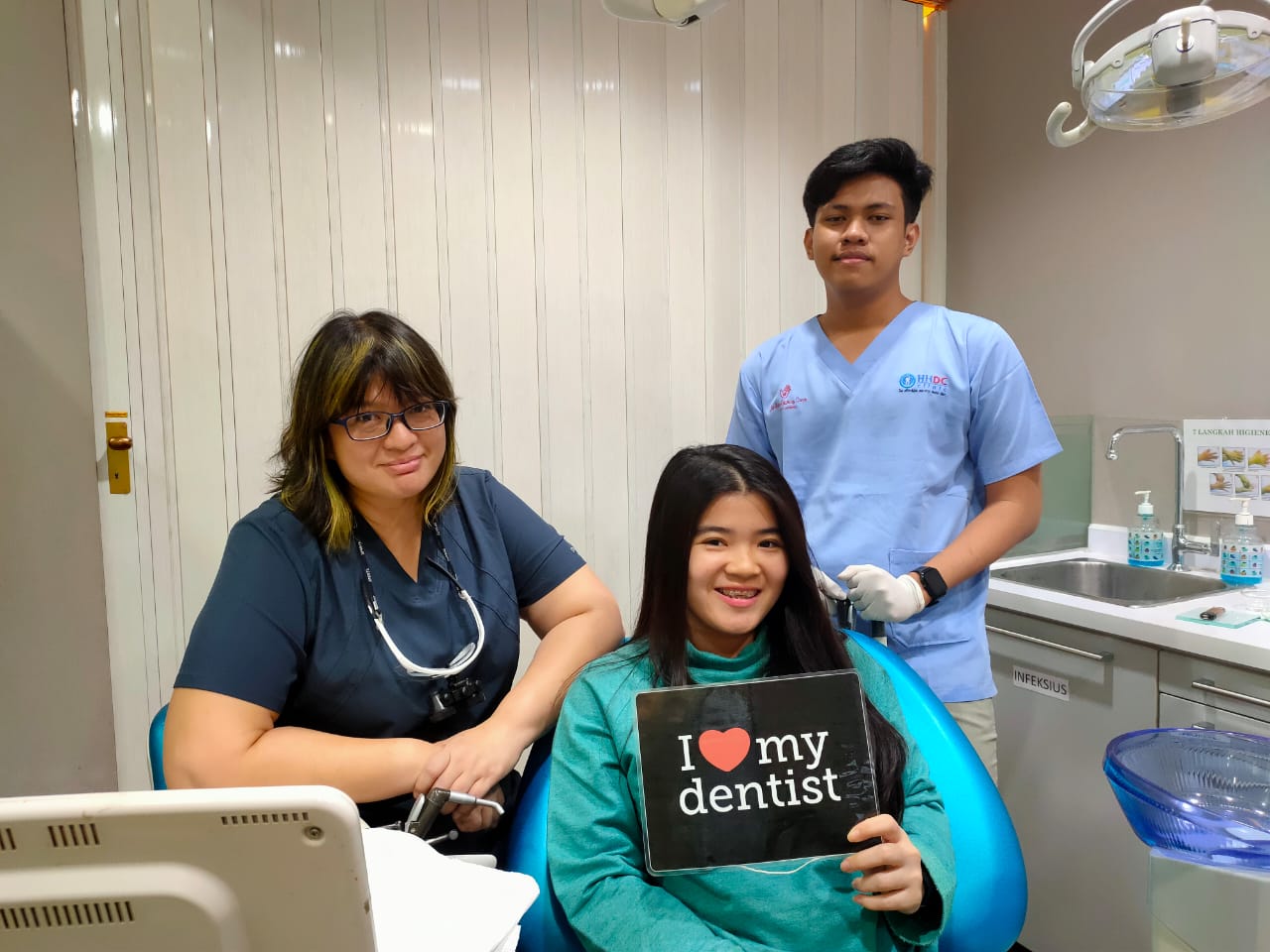 Untuk seorang dokter gigi, kerja dari rumah atau istilah yang sedang trending sekarang adalah Work From Home (WFH), tentu saja tidak memungkinkan. Jadi, 1 hingga 2 minggu pertama itu terasa seperti "liburan", bermalas-malasan, nonton serial (bukan drama korea, ya!), main game, dll. Lumayan menghilangkan penat dari aktivitas yang cukup padat pada hari-hari normal sebelumnya.
Tetapi setelah 2 minggu berlalu, kemudian mulai bosan. Mulailah aktivitas video conference dengan relasi dan sahabat-sahabat dilakukan, dari temu kangen hingga makan siang bersama (waktu itu belum masuk bulan puasa) di mana masing-masing menyediakan makan siang lalu disantap bersama sambil melakukan video conference hehehe..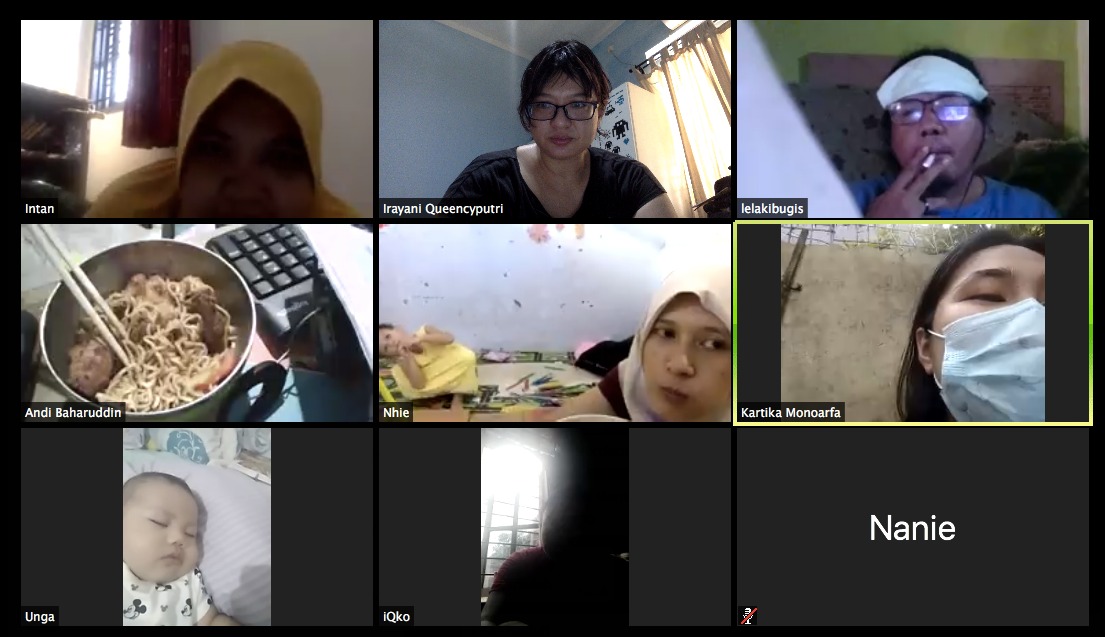 Setelah 2 minggu itupun, dalam satu percakapan internal klinik melalui platform chatting, diputuskan bahwa kami pun harus tetap keep in touch satu sama lain, gunanya untuk saling update tentang kondisi masing-masing, diskusi hal-hal yang kiranya berguna untuk urusan klinik, hingga menyusun bersama SOP mengenai prosedur sterlisasi di klinik. Keputusan ini membuahkan jadwal video conference 2 kali sehari. Jadwal pertama bersama tim marketing klinik, jadwal kedua adalah vicon rame-rame seluruh staf dan juga manager serta owner klinik.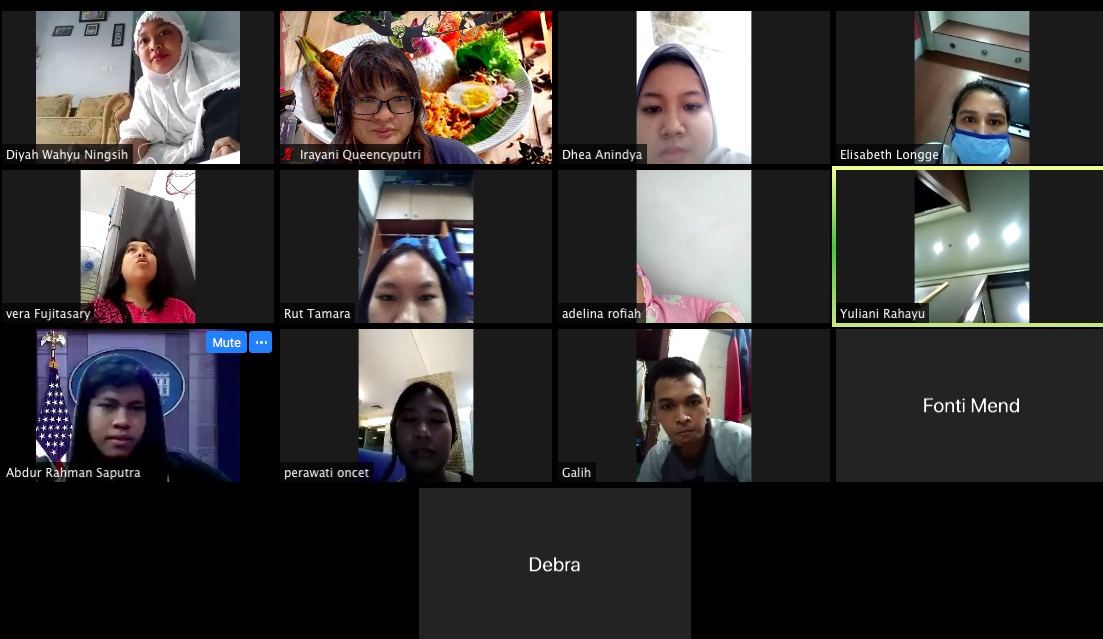 Selain melakukan aktivitas video conference ini, saya juga kemudian mulai refreshing otak biar tidak beku dengan menonton berbagai macam webinar. Dan untungnya, karena banyak dokter gigi yang pada "gabut", mereka pun banyak yang suka sharing ilmu secara daring, baik melalui Instagram Live, maupun melalui Zoom. Selain webinar mengenai pergigian, workout di rumah juga jadi seru karena jadi banyak sesi-sesi olahraga yang disiarkan melalui platform2 tadi tersebut. Baik yang gratisan, maupun yang berbayar. Yaay! Hari-hari makin terasa menyenangkan~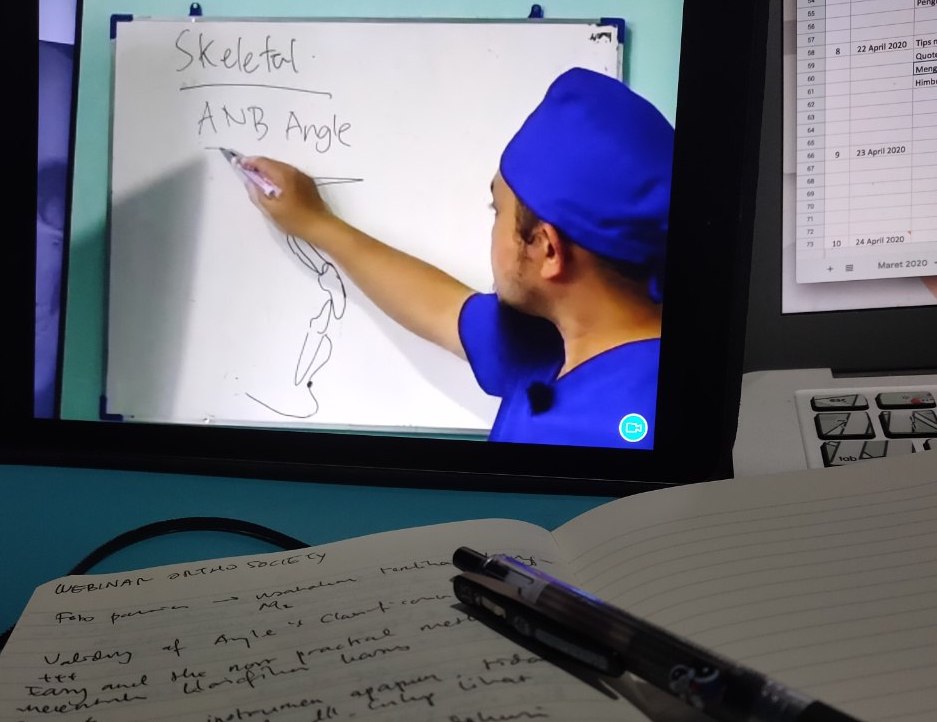 Lalu? Apa hanya itu saja? Oh tentu tidak. Saya jadi mengeksplorasi banyak aplikasi yang dapat digunakan.
Untuk video conference saya menggunakan Zoom, Google Meet, dan Jitsi. Masing-masing digunakan sesuai kebutuhan. Zoom kebanyakan digunakan untuk webinar, workout, meeting Mozilla, Google Meet biasanya untuk meeting tim marketing klinik atau meeting dengan teman-teman Komunitas Mozilla Indonesia, dan Jitsi untuk meeting rame2 dengan staf-staf klinik.
Untuk kebutuhan makan saya jadi menginstall Cookpad dan kadang-kadang nyari resep di YouTube, untuk inspirasi masakan. Kadang juga ya menelpon dan minta resep ke emak kalau lagi kangen masakannya (hiks, belum boleh pulang ke Makassar dulu huhu). Eh tapi saya belum sempat cobain Dalgona, pie susu kekinian, dan macam2 resep Tiktok lainnya, nih :D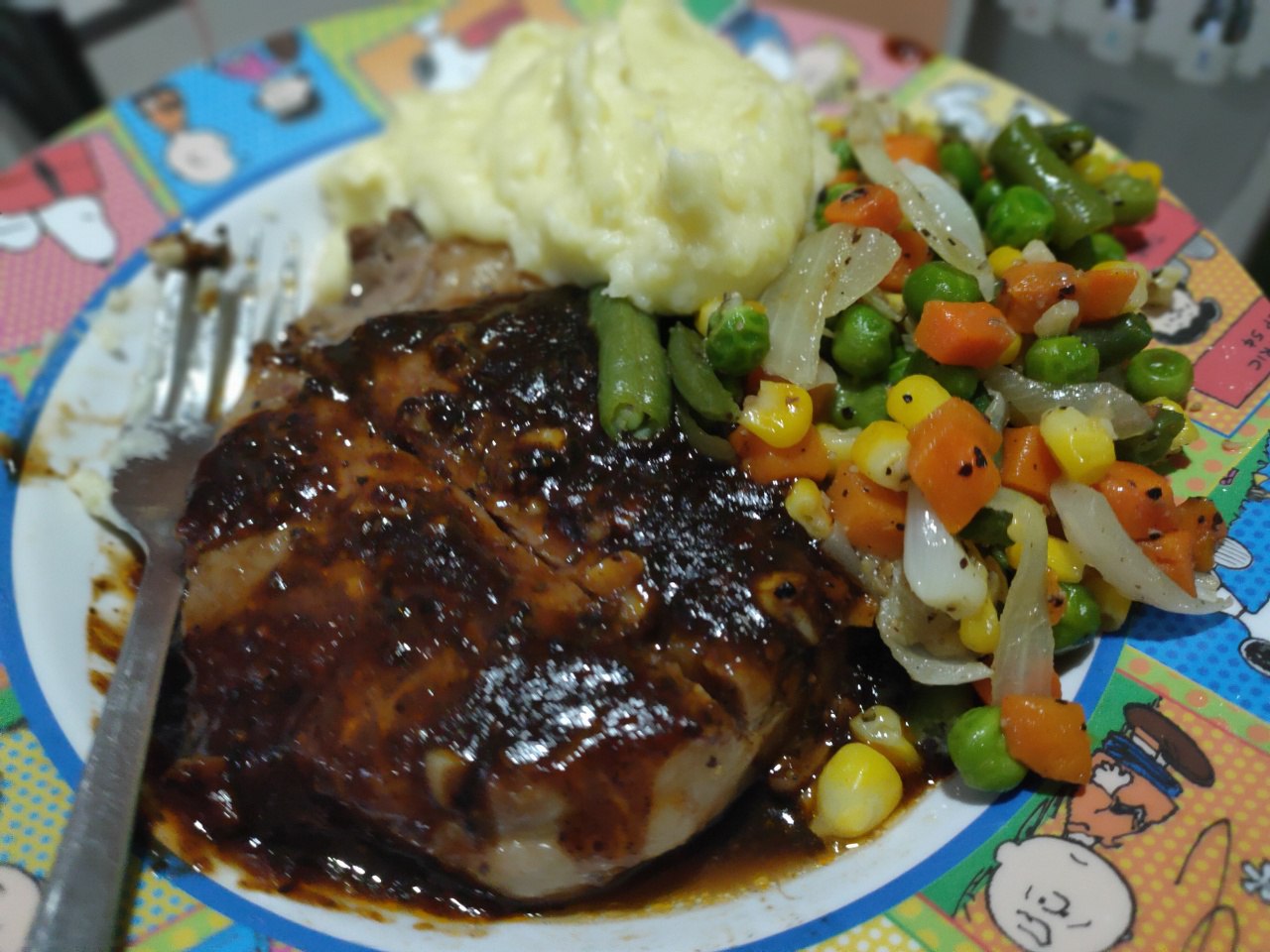 Untuk kebutuhan belanja sehari-hari, tentu saja Sayurbox to the rescue. Harga lumayan terjangkau, bahan-bahan juga fresh. Sayangnya Sayurbox sempat "cuti" karena kebanjiran order. Pukpuk tim Sayurbox, semangat ya karena orderan memang langsung melonjak di masa PSBB kayak gini. Oh ya, kalau butuh dadakan, ya ke minimarket / supermarket terdekat atau nungguin tukang sayur antara jam 9 hingga jam 9.30 pagi (sekalian berjemur yes).
Untuk kebutuhan obat-obatan juga cukup mudah. Jaman sekarang gak perlu lagi pergi ke apotek, tinggal install aja HaloDoc. Butuh obat tengah malam? Order melalui HaloDoc bisa dilakukan 24 jam, lalu dalam 1 jam sudah diantarkan ke rumah. Sangat praktis.
Oh ya, saya juga sempat menggunakan fasilitas chatting dengan dokter di dalam HaloDoc. Yeah, walaupun dokter, saya kan juga manusia yang bisa tiba-tiba demam atau bersin-bersin. Nah di dalam 40 hari ini (lupa hari ke berapa) saya sempat agak merasa agak demam dan batuk-batuk kering. Karena khawatir (tepatnya parno, sih haha), saya lalu memanfaatkan fasilitas chat dengan dokter untuk konsultasi. Ya kalau gak dalam keadaan darurat, mending chat dulu daripada langsung nongol ke rumah sakit untuk periksa. Dan hasil konsultasinya memuaskan pula, dokternya pun bisa langsung memberi rekomendasi obat yang harus diminum, dan obatnya bisa langsung diorder pula melalui HaloDoc ini.
——————
Nah segitu dulu postingan ini, ternyata saya bisa ngeblog lagi padahal iseng hihihi. Next-nya saya mau cerita soal dokter gigi dan keribetan untuk bisa praktek di masa pandemi Covid-19 ini. Semoga kejadian ya postingannya, bukan hanya send to draft :D
Stay safe, stay healthy, dan tetap di rumah, ya!