Postingan ini adalah lanjutan dari sini.
Acara MozCamp Asia 2011 dibuka dengan berkumpul bersama di Ballroom, dibuka oleh Gen Kanai, lalu dilanjutkan dengan Opening Speech oleh Chairperson Mozilla Foundation, Mitchell Baker.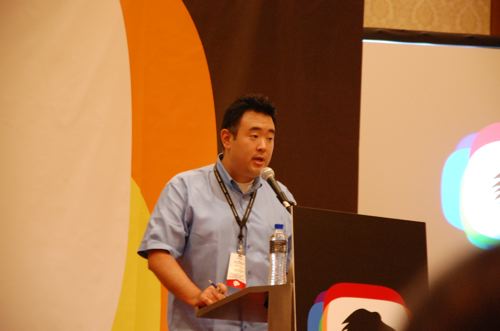 Opening speech dari Mitchell Baker sangat menyemangati para mozillians yang hadir. Mitchell berbagi tentang:
– apa itu mozilla, dan tujuan utama dari mozilla.
– sedikit sejarah tentang yang telah dilakukan oleh mozilla selama ini untuk mencapai tujuan utama tersebut
– apa saja yang telah dikerjakan
– apa yang akan harus kita lakukan bersama-sama untuk memenuhi tujuan utama.
Ingin tahu lebih banyak, bisa intip postingan Mitchell Baker di: Mozilla in the New Era: Long-ish Video Description From MozCamp Asia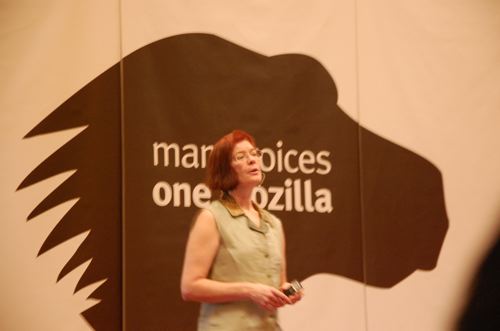 Setelah Mitchell Baker, ada update dari Mozilla China & Taiwan oleh Li Gong, ada update dari Mozilla Japan oleh Satoko "Chibi" Takita Yamaguchi. Lalu coffee break.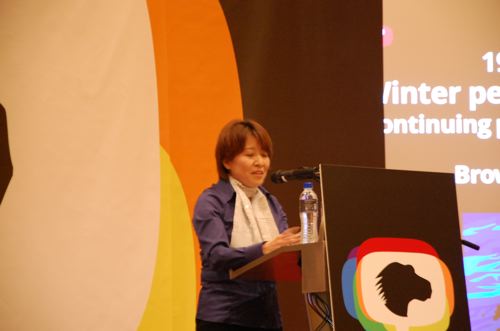 Lalu ada Engagement Update dari Mary Colvig. Mary Colvig sharing tentang progress contributor engagement, dan mengatakan bahwa Indonesia adalah salah satu negara yang aktif di Asia, selain Filipina dan Vietnam. Ada 2,2 juta download per hari, 10 juta interaksi melalui e-mail, facebook, dan jejaring sosial lainnya. Yup, doing good is a part of our code :D while other companies spends hundreds of dollars today, but Mozilla have a billion excited Mozillians! Amplifying word of mouth, increasing participation.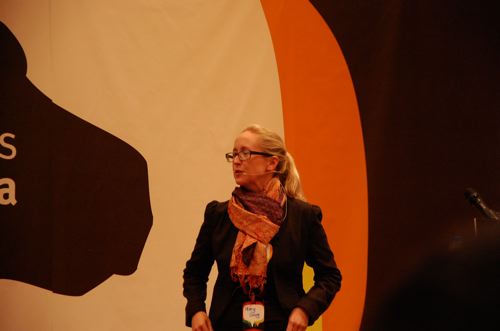 Setelah update dari Mary Colvig, ada sharing dari Mozilla Asia, yaitu dari Kamboja, Korea, Indonesia, Myanmar, Sri Lanka, Taiwan, India, Malaysia, Jepang, Afrika, Vietnam, Mongolia, Cina, Thailand, Pakistan, Bangladesh, dan Filipina. Untuk Mozilla Indonesia, Viking Karwur selaku manager dari Mozilla Indonesia, naik untuk presentasi tentang progress dan update dari Mozilla Indonesia. Oh iya, di acara ini, seluruh rombongan Indonesia spesial pake batik lho :D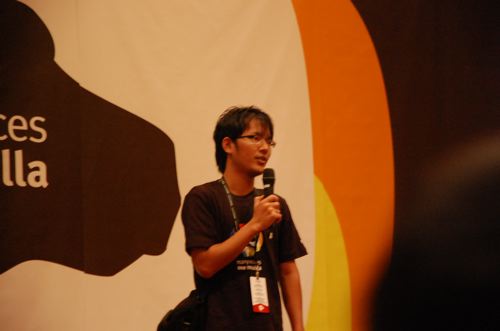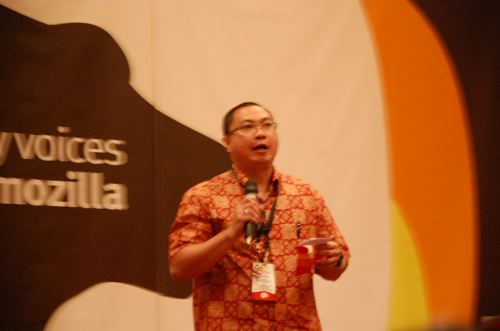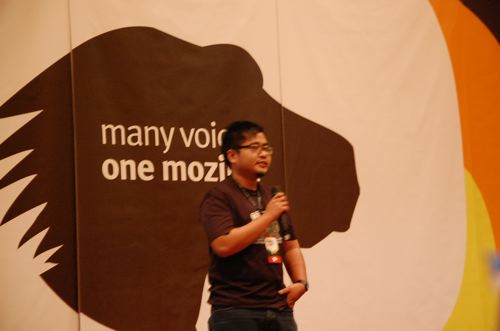 Setelah makan siang, mulailah kelas-kelas yang memang disediakan untuk mengasah skill dan pengetahuan para peserta, dengan harapan para peserta dapat menerapkan yang telah didapatkan dari MozCamp Asia 2011 ini. Saya ikutan kelasnya Dave Berz (Skills & Community): Art of Persuasion, Gen Kanai (Engagement): Overview of Mozilla partner program, David Tenser & Michael Verdi (User Support): SUMO – Help millions of Firefox users the easy way, Michael Verdi (Skills & Community): Say it with video!, Chelsea Novak & William Renyolds (User Engagement): Nurturing Millions of Friendships.
Malam hari, dinner di restoran Sri Melayu, rameee :D lalu pulang dari situ, diculik ama Belutz dan Ejat (dari Malaysia), jalan-jalan ke Putrajaya, foto-foto bangunan, foto-foto narsis. Hahahah..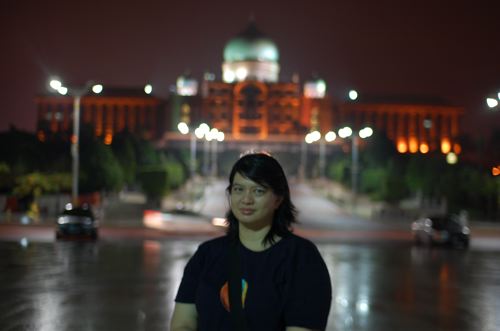 Yak, bersambung ke postingan berikutnya lagi.. untuk Day 3-nya ^__^