Serenity (noun): The state of being calm, peaceful, and untroubled. If you live in a big city, daily routines may bring you to a boredom. Once in a while, you have to get our from the routines, and getaway. And these getaway, usually seek for serenity.
Actually, being calm and peaceful is also different to each person. Some people loves to travel into another bustling city, some people just wanna stop and enjoy the calmness of the nature.
When I travel to Kyoto, I like to go see the japanese rock gardens around. We usually know these gardens as "zen garden". The garden is so peaceful and you can feel the time will pass so slow. Try to sit near one of the gardens, and feel the moment.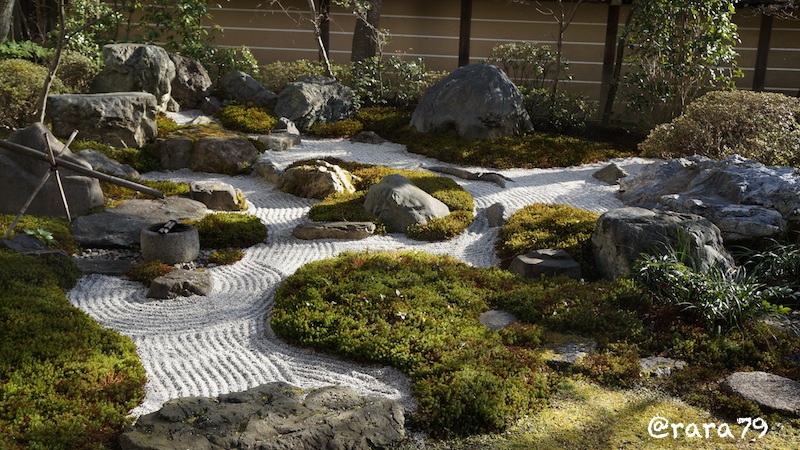 The Japanese rock garden (karesansui) or "dry landscape" garden, often called a zen garden, creates a miniature stylized landscape through carefully composed arrangements of rocks, water features, moss, pruned trees and bushes, and uses gravel or sand that is raked to represent ripples in water.
They were intended to imitate the intimate essence of nature, not its actual appearance, and to serve an aid to meditation about the true meaning of life.
Visiting a zen garden, always made me feel at peace.
In response to The Daily Post's weekly photo challenge: "Serenity."