Sabtu malam itu, gw betulan ketemu ama Goodnight Electric, tapi cuma sama oomleo-nya aja, karena yang lain pada tepar hihihi. Kekenyangan makanan-makanan khas Makassar yang ga habis-habisnya :D Akhirnya waktu ketemu oomleo gw ngajakin dia minum sara'ba bersama :D
Kemarin (04/03/07) gw ketemu lagi ama anak-anak Goodnight Electric. Oomleo ngundang gw dan Chris untuk ikutan konsernya! Wah segera deh! Soalnya waktu di Jakarta, walaupun sebulan gw tinggal ama mereka di Ruangrupa tapi ga ada satu kalipun gw sempat liat mereka manggung hehehe.
Nah berbekal tag ID yang dikasih ama oomleo (punya dia sendiri yg dikasih ke gw heuhehehe), gw dan Chris bisa masuk dengan memakai tag ID bertuliskan.. "Guest Star".. :D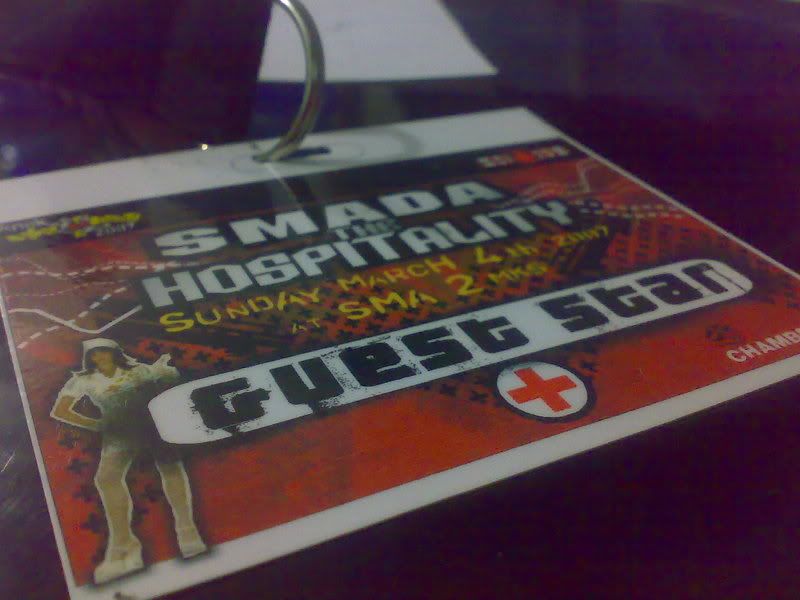 Sekitar jam setengah sembilan malam gitu, merekapun mulai manggung dan bereaksi.. diawali dengan intro "Love and Turbo Action", kemudian beberapa lagu (gw ga ngitung), kemudian hampir sekitar setengah sepuluh aksi mereka diakhiri dengan "am.i.robot".
Penampilan mereka? Keren! Hihihi…
Here's the photos..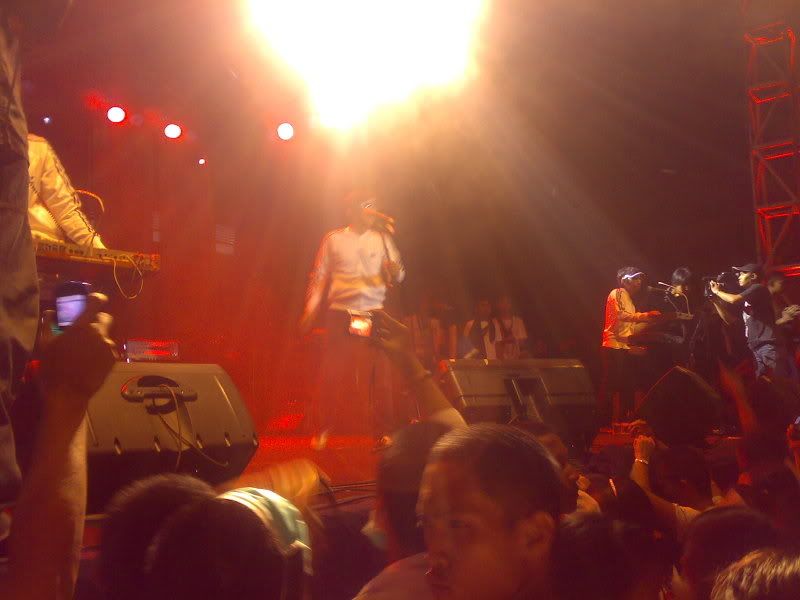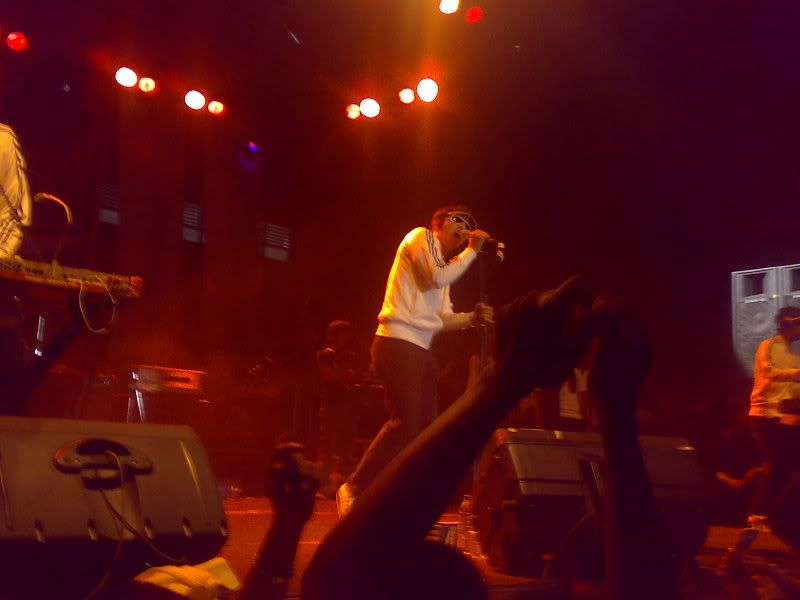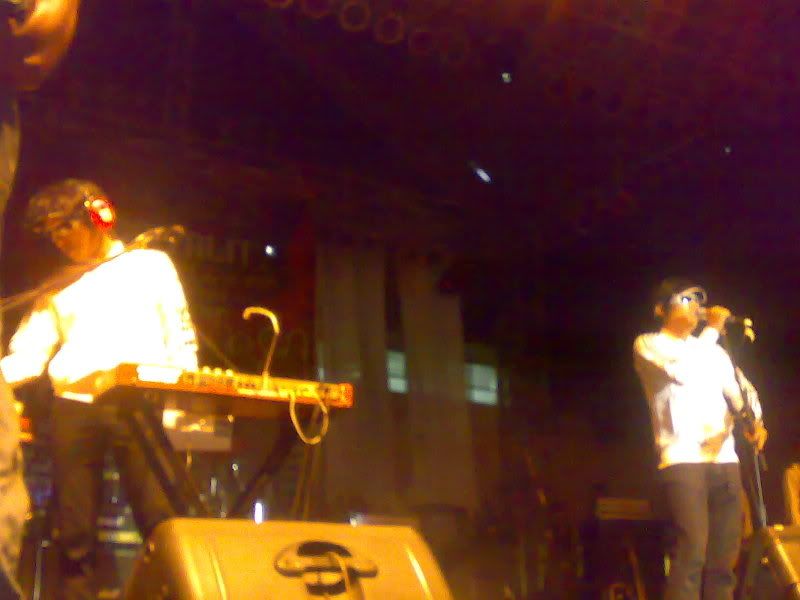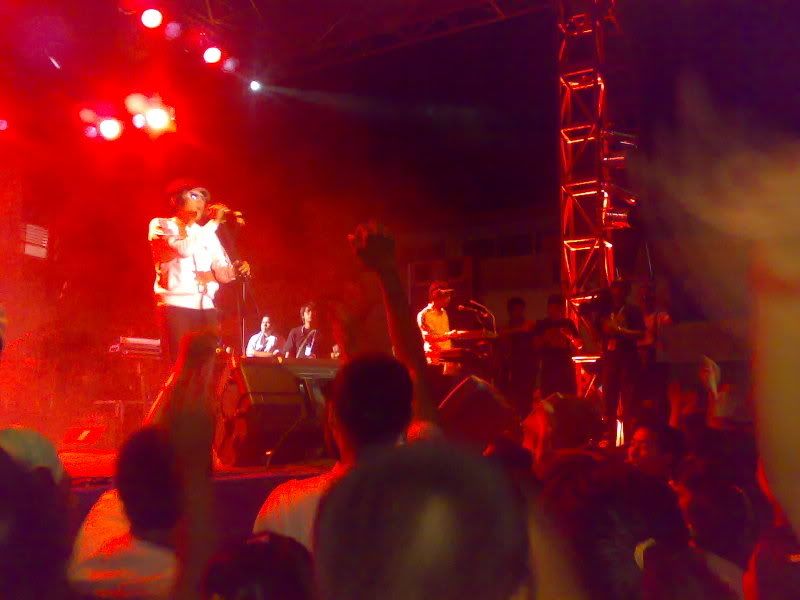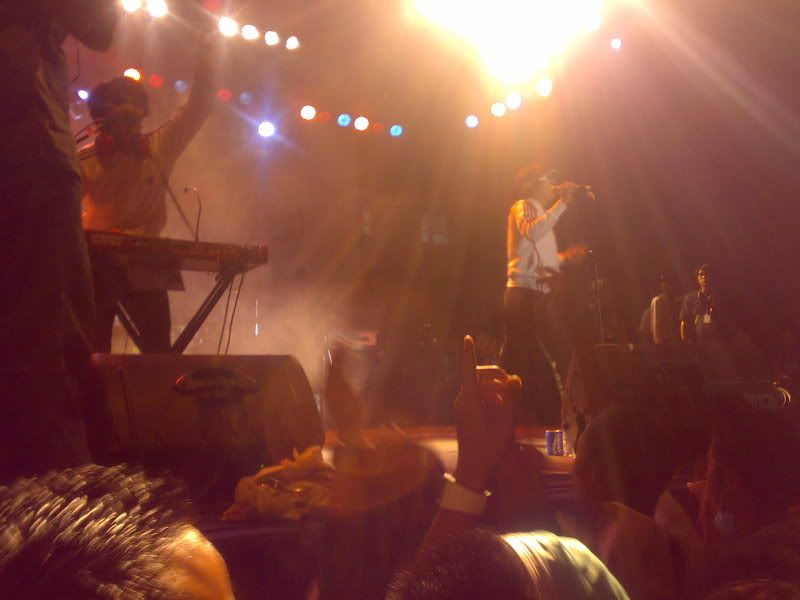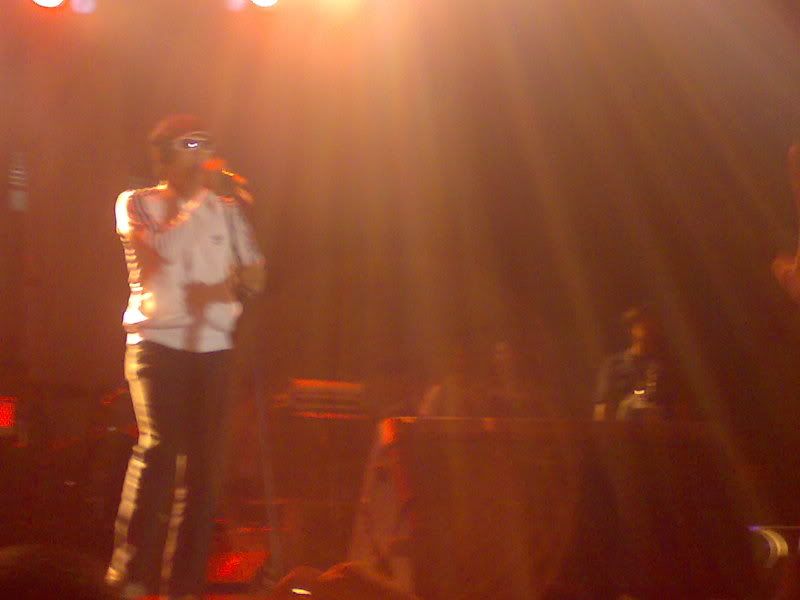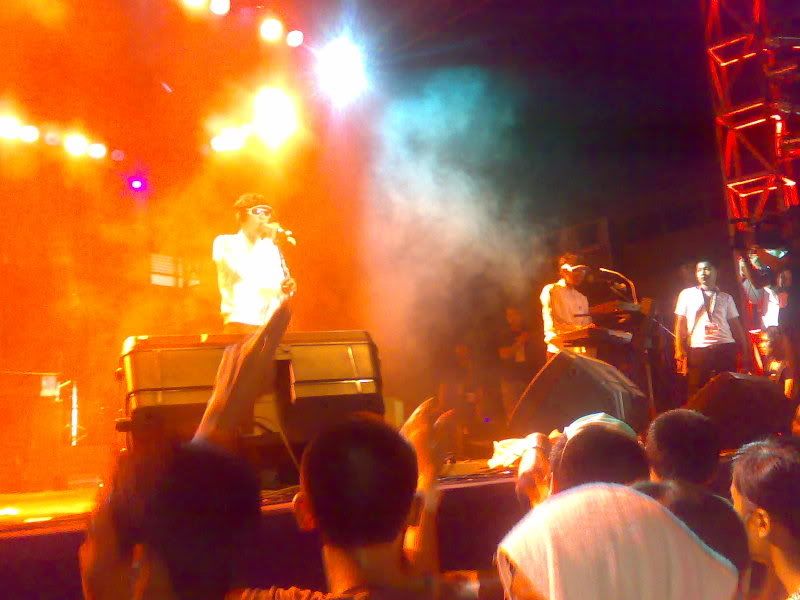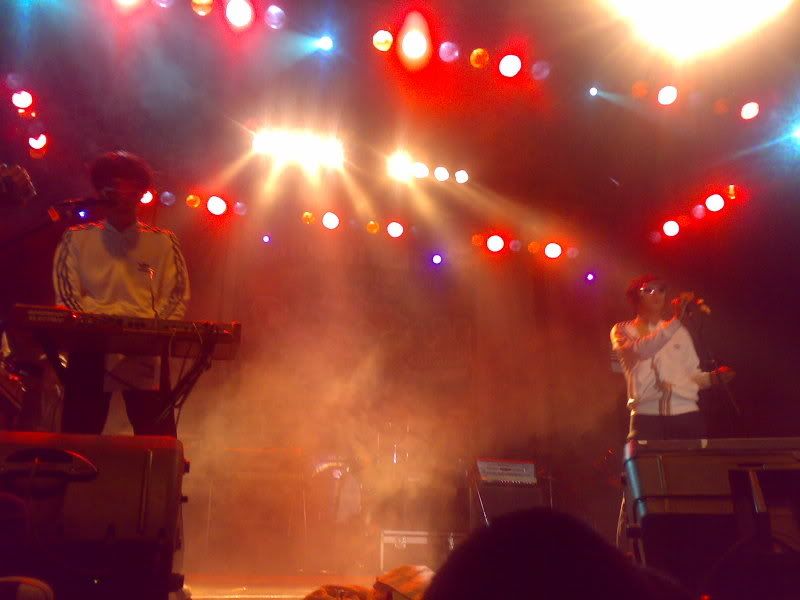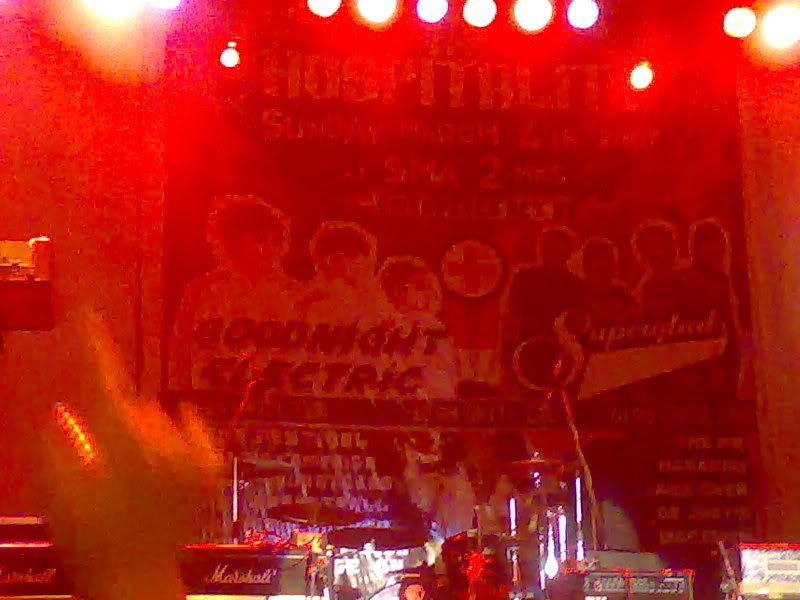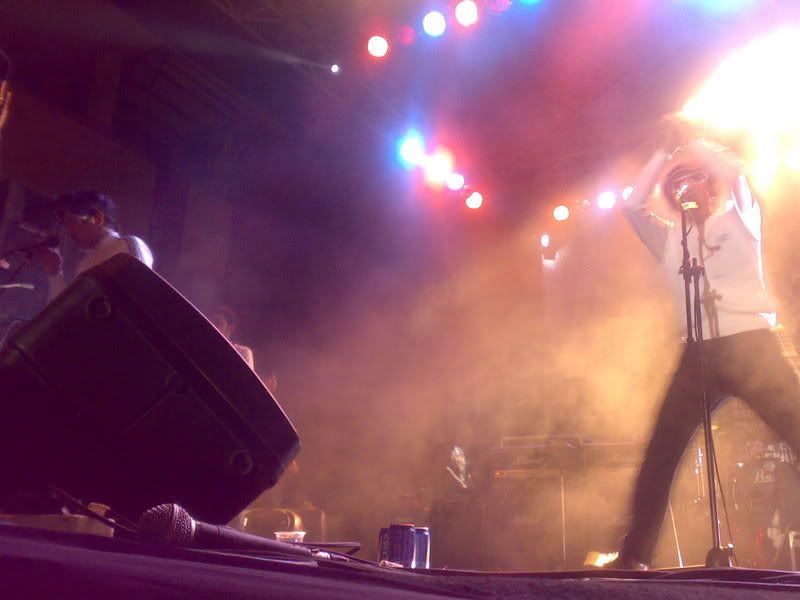 Aksi para personil :D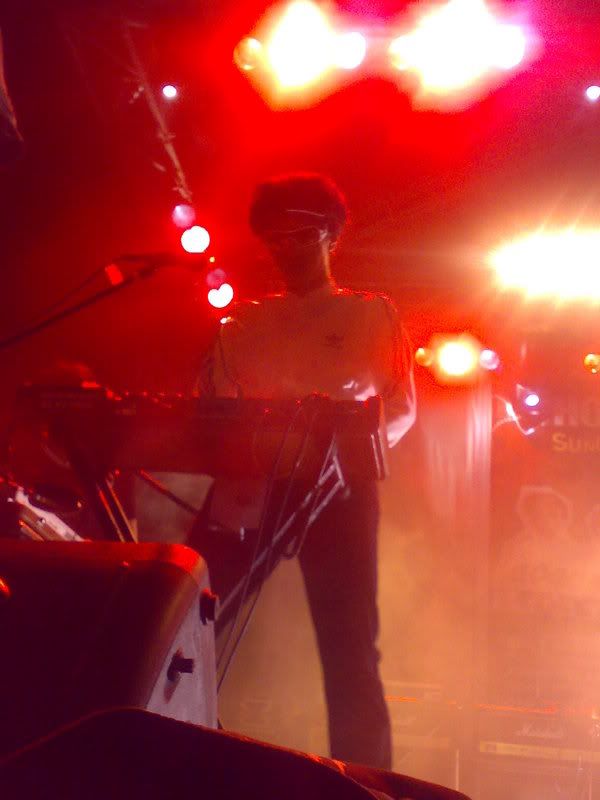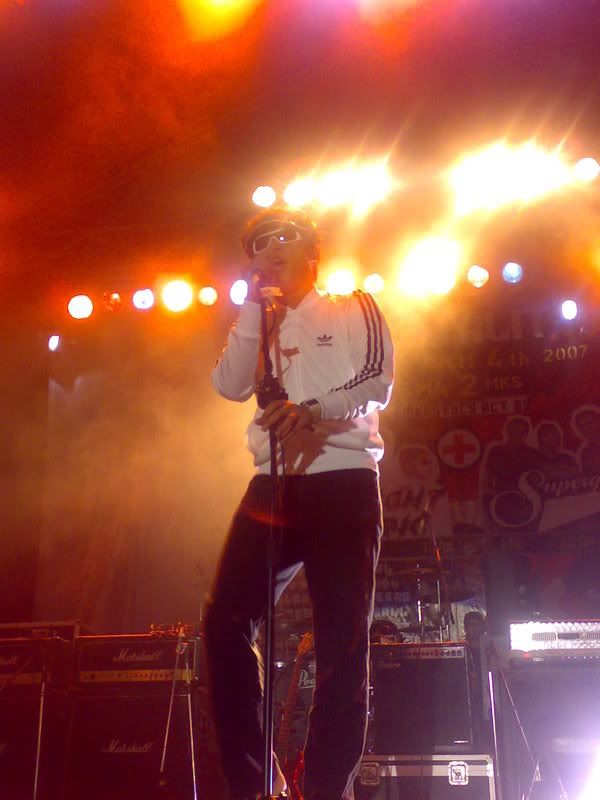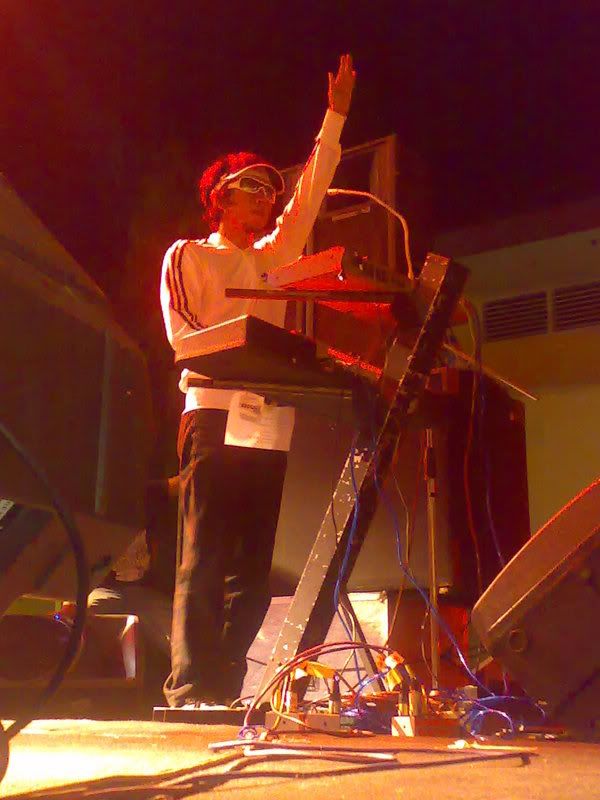 Dan terakhir.. foto bareng mereka. Hahaha.. Buat kenang-kenangan aja deh :P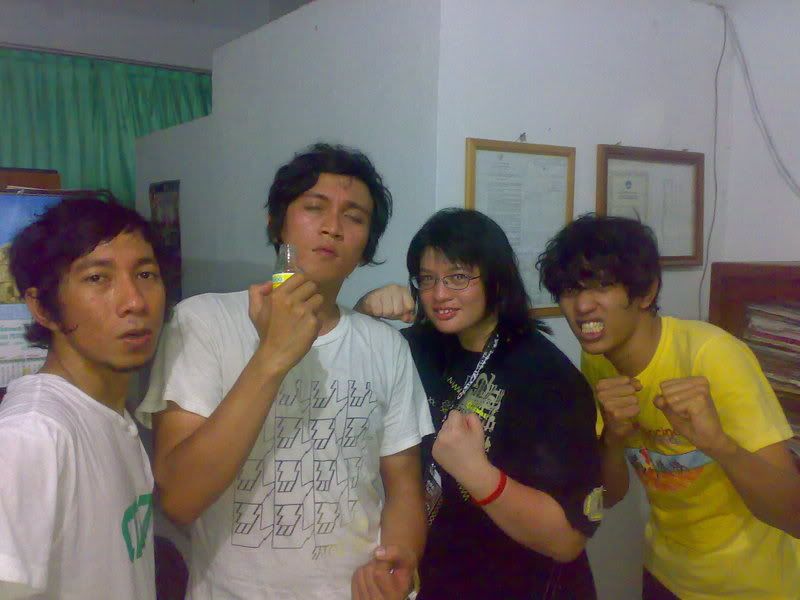 Gw meninggalkan lokasi jam 11 malam, berpisah ama anak-anak Goodnight Electric di situ. Tapi janjian hari ini sebelum mereka ke airport, gw harus ketemu mereka lagi hehehe.
Pulang dari konser, gw dan Chris cipuru'!! Segera mencari tempat makan yg masih buka jam segitu. Dan aktivitas seharian diakhiri dengan makan Mie Titi di Boulevard Panakukkang hehehe :D *nyam*
Catatan buat Lola:
Tenang, La.. Tanpa usaha gw menggemukkan mereka pun, mereka sudah dibantu oleh para panitia yang membuat mereka kenyang sekenyang-kenyangnya hehehe.. :D Dijamin, berat badan sudah bertambah saat mereka menjejakkan kaki di Ruru hihi..