Kalau diperhatikan, Indonesia akhir-akhir ini banyak kedatangan penyanyi-penyanyi internasional. Dari tahun kemarin (2011), hingga tahun ini makin banyak memenuhi jadwal konser di Indonesia. Tahun lalu saya sempat nonton The Cranberries di acara Java Rockingland. Awal tahun ini dibuka dengan konser Katy Perry, dan kemarin saya menyempatkan diri untuk nonton Roxette yang juga mampir ke Indonesia dalam rangka Roxette 2012 Live World Tour-nya. Deretan berikutnya yang akan menghiasi jadwal-jadwal konser di Indonesia, yaitu Charice, Dreamtheatre, Jessie J, Earth Wind and Fire, Anthrax, Secondhand Serenade, L'arc~en~ciel, New Kids on the Block and Backstreet Boys, hingga Lady Gaga.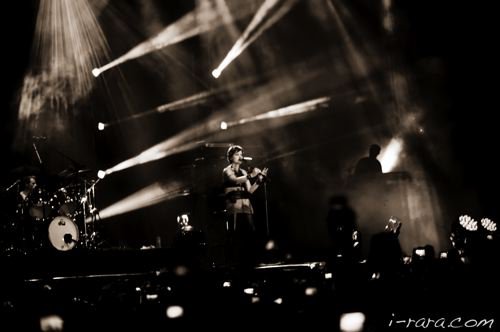 Salah satu yang cukup menarik perhatian adalah Jessie J. Mungkin belum banyak yang pernah mendengar nama Jessie J, tetapi bila diperhatikan, dua dari lagu-lagunya cukup sering diputar di radio akhir-akhir ini. Dua lagu tersebut adalah "Price Tag" yang dirilis pada awal tahun 2011 dan langsung memasuki 10 besar dalam chart musik di beberapa negara dan nomor 11 di US, dan "Domino" yang menjadi single kedua yang masuk ke dalam top 10 di US.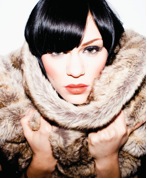 Tentang Jessie J
Jessie J sudah jelas dikenal dunia sebagai musisi internasional yang berkualitas dan digandrungi para pecinta musik pop. Namun, perjalanan karirnya sampai menjadi musisi ternama seperti sekarang bukanlah sesuatu yang gampang. Jessie J mulai merintis karirnya pada umur 17 tahun, pada awalnya ia dikontrak oleh suatu label, namun tidak lama kemudian label tersebut bangkrut sebelum materi musik Jessie J sempat dirilis. Dengan cobaan yang menantang itu, Jessie J tetap bersikeras untuk mencoba lagi dalam bermusik. Ia pun memulai kembali perjalanannya untuk make it happen dengan menulis lirik-lirik lagu untuk musisi internasional seperti Chris Brown dan Miley Cyrus, termasuk hit single Miley Cyrus "Party in the USA".
Mulai dari tahun 2006, Jessie J merintis karirnya dengan meluncurkan album perdananya "Who You Are", kemudian merilis ulang albumnya tersebut pada November 2011 dengan tambahan tiga lagu baru di dalamnya. Jessie J pun mulai ikut tur sebagai adegan pembuka Katy Perry dalam California Dreams Tour 2011. Jessie menyatakan bahwa track lagu "Who You Are" adalah kreasinya yang paling membanggakan, lagu tersebut adalah 'contoh positif untuk kaum muda' dan ia 'selalu selalu beranggapan bahwa dirinya adalah setengah artis, setengah terapis'.
POND's Teens Concert 2012
Sejak pertama kali POND's Teens Concert diadakan pada tahun 2009, event ini telah berhasil menjadi ikon konser musik yang happening bagi remaja Indonesia. Dan yang paling heboh adalah tahun 2011, jumlah peserta POND's Teen Concert (PTC) Video Challange mencapai 1.212 video, facebook fan page PTC mencapai 197.612 likes, dan hingga jelang POND's Teens Concert 2012 ini, follower akun twitter @PONDSTeens telah mencapai 21.396 follower.
Berbeda dengan tahun-tahun sebelumnya, tahun ini POND's hadirkan rangkaian POND's Teens Concert 2012, Series of International Happening Artist, di kota besar di Indonesia sebagai bagian dari kampanye Make It Happen untuk menginspirasi remaja agar berani mewujudkan mimpinya di bidang musik. Dan dalam hal ini, POND's menggandeng Jessie J sebagai musisi yang dinilai berani menunjukkan bakat musiknya dan mewujudkan impiannya menjadi musisi internasional.
Konser Jessie J akan dilaksanakan di JiExpo Kemayoran – Jakarta, pada tanggal 18 Maret 2012 mendatang.
Yang menarik adalah, 3,000 remaja happening yang selalu menggunakan seri perawatan POND'S Clear Balance Facial Foam dan White Beauty Moisturizer dapat menyaksikan POND'S Teens Concert 2012 ini hanya dengan membeli paket produk POND'S, dan mendapatkan tiket konser POND'S Teens Concert 2012 Jessie J. Pembelian paket produk Pond's dengan hadiah tiket ini dapat dilakukan sejak tanggal 6 Feb – 17 Maret 2012.
Setiap pembeli paket produk POND'S akan mendapatkan voucher, yang dapat ditukarkan dengan tiket fisik POND'S Teens Concert yang asli sejak 2 hari sebelum tanggal 18 Maret 2012 di POND'S Institute, atau di outlet ticket Raja Karcis. Atau dapat juga ditukarkan pada hari pelaksanaan konser (18 Maret 2012) di ticket box milik POND'S, di JiExpo Kemayoran – Jakarta.
Informasi lebih lanjut tentang POND's Teens Concert 2012 ini dapat diakses melalui www.pondsmakeithappen.com, Facebook POND'S Teens dan twitter @PONDSTeens :)