On November 17th, 2004 I went to Bali, and went home again yesterday (Nov 20th). It was very fun vacation, and I got some photos to share with all of you :)
Place Where I Stayed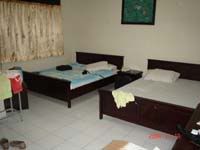 I stayed at Sekar Sari Inn, on Kartika Plaza Street near Jatra Hotel. It is 10 minutes from Ngurah Rai Airport and 15 minutes to Kuta Centre. The place is very clean and nice. Although it's a very simple place to stay, the price really worth it. 150.000 rupiah/night for single bed, and 175.000 rupiah for double bed. Cheap price for Kuta area in the peak-season. The bed is queen size, so it u wanna stay for 2 people, just take room with the single bed, because it's enough. The room with double bed is enough for 4-6 people. The room got a 14″ TV with local stations, self-controlled air-con, and a clean private bathroom. Breakfast also included, and will be ready on 7 am.
Place Where I Dine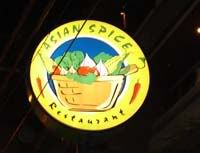 I had a favorite place to eat. The prices are mid-range, but really worth with the taste. Asian Spicy, right in front of the Kuta Paradiso Hotel. Really comfortable place, full of asian ethnic decorations. I ate there dinner and lunch! Hehehe… I've tried udon with beef, yakiniku with rice, seafood kweetiau, Tuna Steak with vegetables, etc :) This place is fully recommended, but those who got any stricted diet, u gotta check carefully. Food which served with pork is written there clearly there so those who can't eat pork may choose other food :)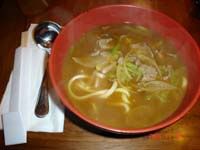 Seafood Kweetiau and Udon w/ Beef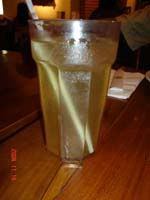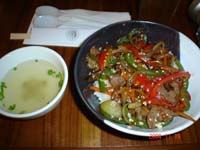 Cold Ocha (Green Tea) and Beef Yakiniku w/ Rice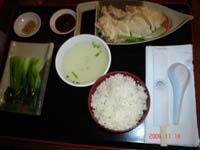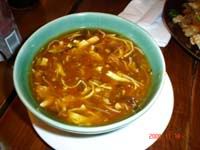 Hainan Chicken with Rice and Hot n Sour Soup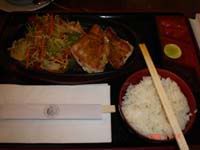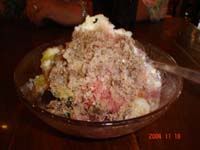 Tuna Steak w/ Vegetables and Ice Campur
In front of the Waterbom Park, located in the heart of Kuta, they got the biggest shopping mall I ever seen! Its name is Discovery Shopping Mall. Since it's new, they only got Kentucky Fried Chicken, Centro store (shopping place such as metro, only at Plaza Semanggi and this shopping mall) and Starbucks Coffee just now. I stopped there on my way to Kuta Centre and took some pictures, also dropped by at Starbucks Coffee for a Green Tea Frappucino and some cheesecakes :)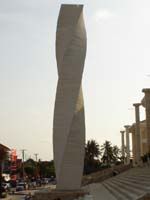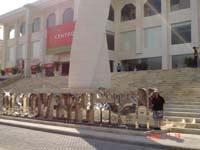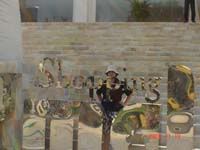 Discovery Shopping Mall in the afternoon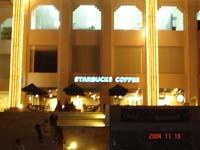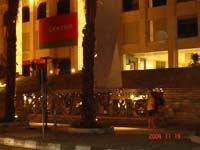 Night shot about Discovery Shopping Mall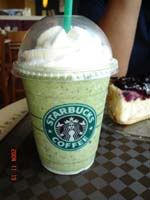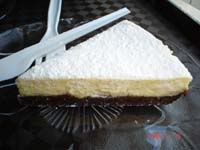 Green Tea Frappucino and Chewy Chocolate Cheesecake @Starbucks
Place Where I Went, What I Did
I went to the Bali Bomb Blast place. Now they build a monument to memorize the very very worst thing happened in Bali, Indonesia. Last year I went there, there's no monument yet, the fench still got many t-shirts signed from all visitors with many f**king writings. Madness and sadness gather in one feeling. I know that feeling and I can feel it through my heart when I was there. The feeling was too strong and I cried there.
This time the t-shirts are gone also those writings. I got a very big monument. Still there's a complicated feeling, but the feeling not too strong like last year. The monument is so huge, at the center of it there's names of the victims. I saw my mom's friend' name also written there. My mom cried.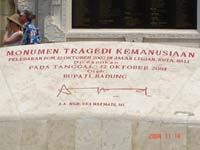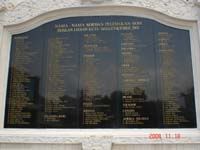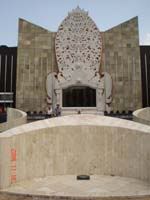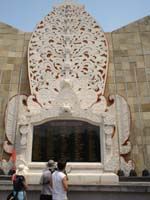 I went to Joger, but when I arrived there what I got is only bunches of people who made very crowded visitors. I changed my mind and I went to another places.
I went to Sukawati and Pasar Seni. I bought some hand-made bracelets, keychains for friends, 2 samurai-looked like pants, short bali pants, 2 bedcovers and many more :p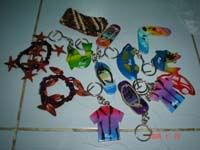 I went to Kuta beach, there's so many people. Honestly, I never seen too many people in Bali like this time! Too many people, too crowded! I can't enjoy much actually.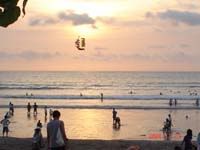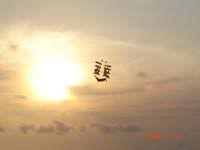 Ever see a flying phinisi boat? I did. See? Hehehehe…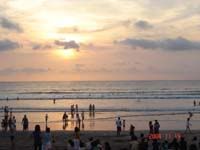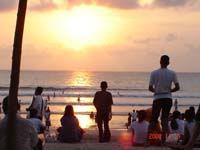 Kuta beach, almost sunset..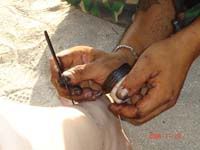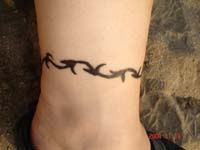 Temporary tattoo @my left ankle hehehe..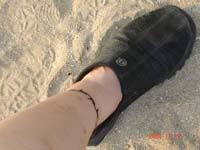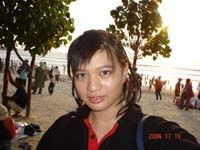 Still tattoo and.. yay.. rasta-gal hehehe..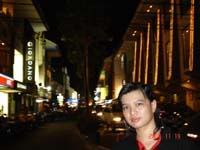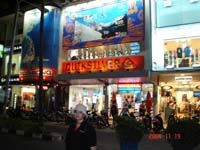 This is Kuta Square at night. Mom said that this view really looked like the airport in Dubai.. Amazing! Loves those lights!
Last words, i really enjoy my vacation in Bali. And I will come back to Bali for the next vacation IF i got enough money and time to go there hehehe… Anyway, I want to recommend a book that really helpful if you planning to travel to Bali. This book is very recommended for any travellers, local or foreigners. Very infomative and really helpful for self-travel.



Bali, from Lonely Planet.