Grafiti adalah coretan-coretan pada dinding yang menggunakan komposisi warna, garis, bentuk, dan volume untuk menuliskan kata, simbol, atau kalimat tertentu. Alat yang digunakan pada masa kini biasanya cat semprot kaleng. Sebelum cat semprot tersedia, grafiti umumnya dibuat dengan sapuan cat menggunakan kuas atau kapur.(Wikipedia)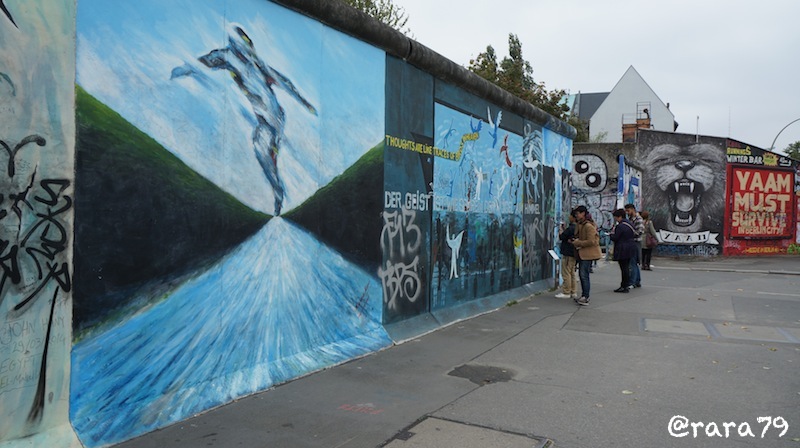 Di Berlin, grafiti memenuhi sepanjang 1,3 km dari tembok Berlin, yang terletak di dekat pusat Berlin. The East Side Gallery merupakan peringatan internasional untuk kebebasan.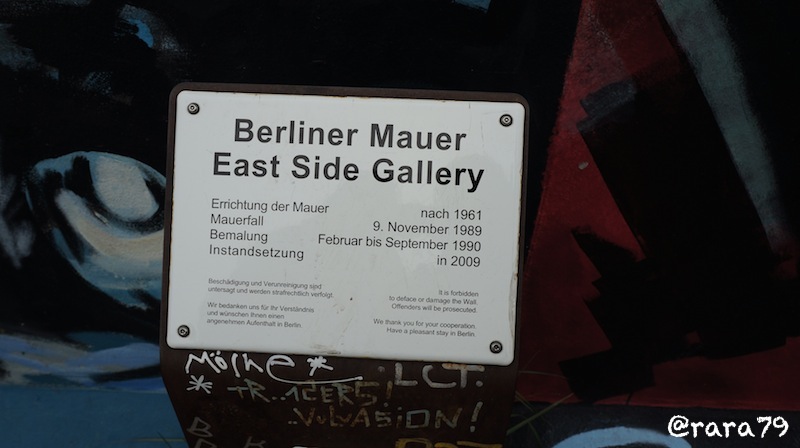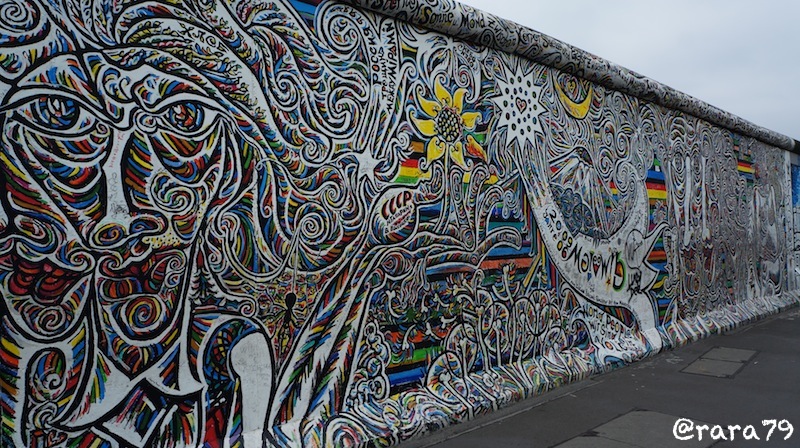 Galeri terbuka dan terpanjang di dunia ini, terdiri dari 105 lukisan karya seniman dari 21 negara yang berbeda, dicat pada tahun 1990 di sisi timur Tembok Berlin. Tepat setelah jatuhnya Tembok Berlin, dan dengan menggunakan berbagai cara seni, para seniman mengomentari peristiwa politik yang terjadi pada tahun 1989 dan 1990.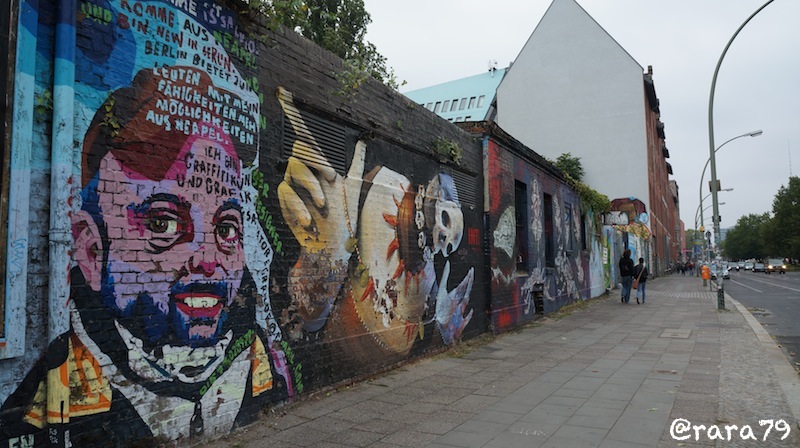 Dua-pertiga dari lukisan yang rusak parah oleh erosi, grafiti, dan vandalisme. Sepertiga telah dikembalikan oleh sebuah organisasi non-profit yang mulai bekerja pada tahun 2000. Tujuan dari organisasi ini adalah restorasi akhirnya dan pelestarian semua lukisan. Restorasi penuh, terutama dari bagian tengah, diproyeksikan untuk tahun 2008. Perbaikan dimulai pada Mei 2009.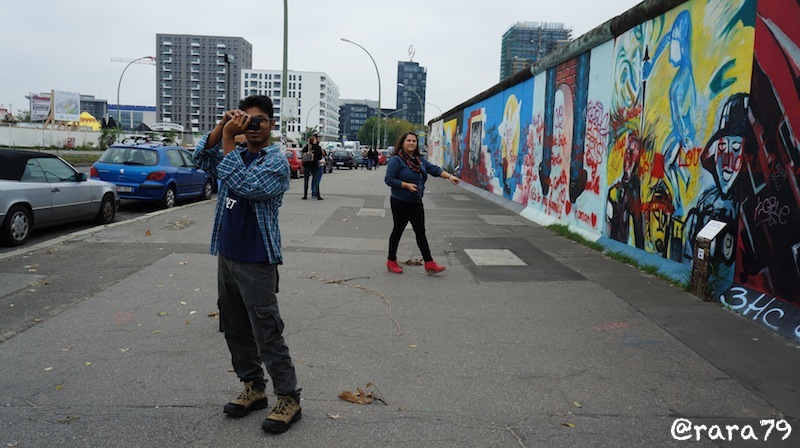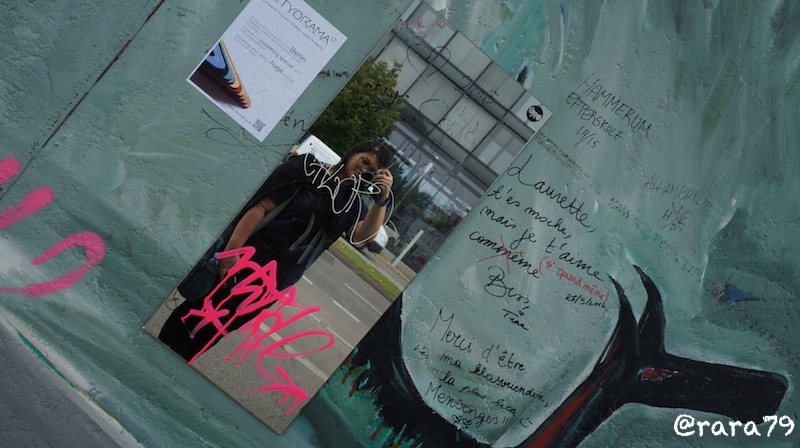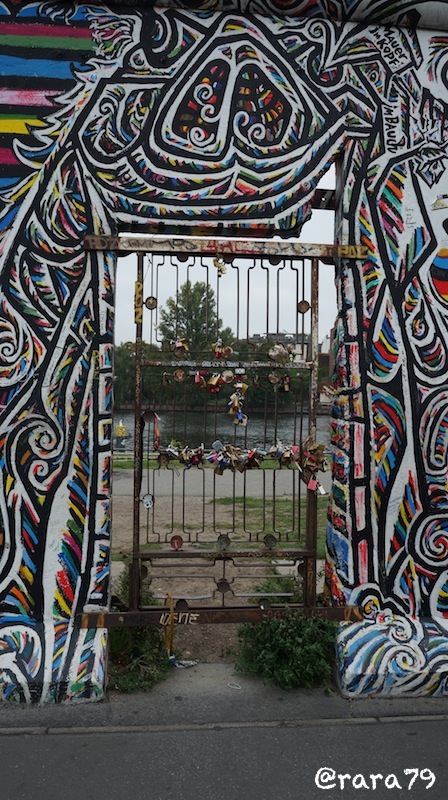 Lukisan-lukisan di East Side Gallery mendokumentasikan masa perubahan dan mengungkapkan euforia dan harapan besar untuk lebih baik, masa depan yang penuh kebebasan untuk semua orang di dunia.
The East Side Gallery tidak hanya simbol harapan dan persahabatan, tetapi juga kebebasan, terutama bagi para seniman.