In response to The Daily Post's writing prompt: "A Moment in Time."
Kakigori is a Japanese shaved ice dessert flavored with syrup and condensed milk. Popular flavors include strawberry, cherry, lemon, green tea, grape, melon, "Blue Hawaii," sweet plum, and colorless syrup. To sweeten kakig?ri, condensed milk is often poured on top of it. It is not like a snow cone: It has a much smoother fluffier ice consistency, much like fresh fallen snow, and a spoon is almost always used to eat it.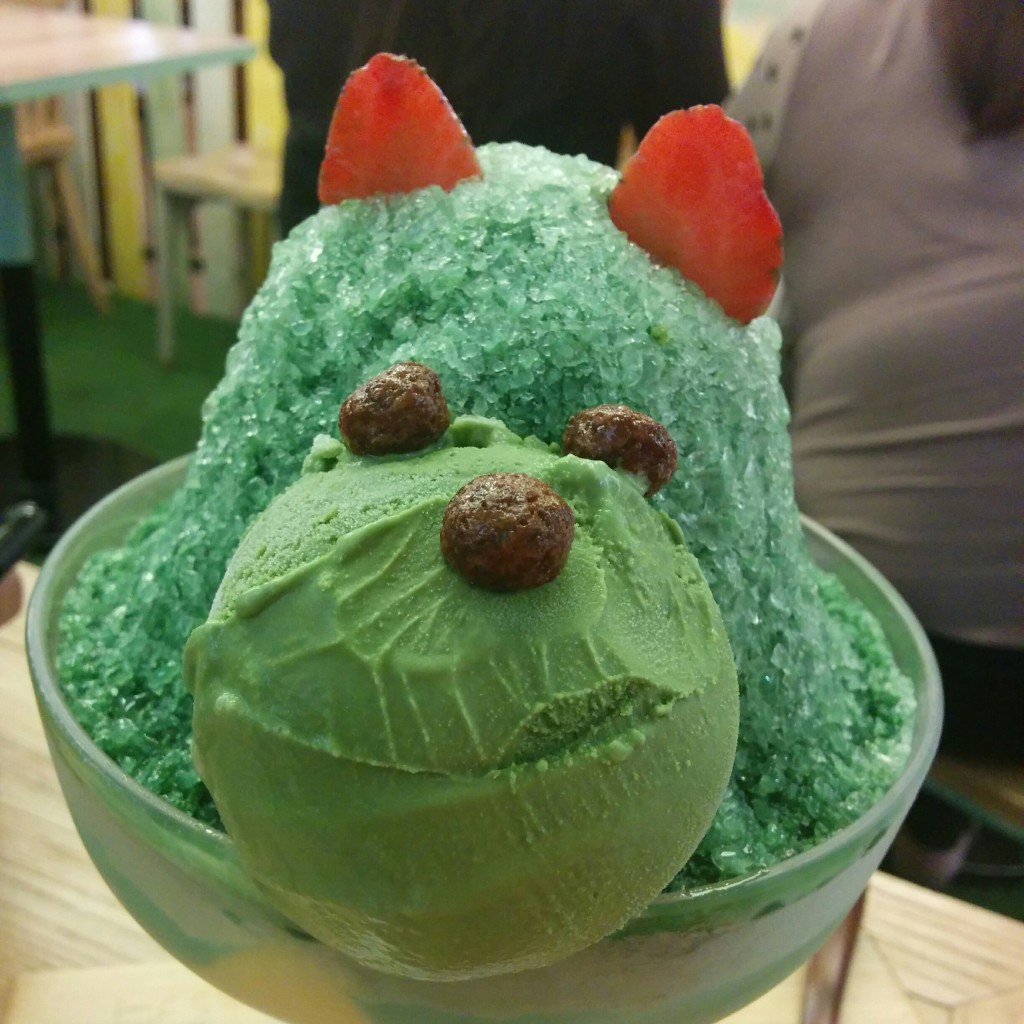 Picture above is "Boo!!! Kakigori" with matcha syrup and matcha ice cream. That's why it is green. But the ears are made from strawberries. How cute! <3 They have it in many flavors: strawberry, chocolate, vanilla, matcha, ogura, black sesame. I choose matcha (green tea) because I love that flavor so much! So the green shaved ice dessert with a bear shape, came to my table, ready to serve. Below those shaved ice, there were some egg puddings lying there, waiting to be found and tasted. Sweet, but not extremely sweet :) I wanna go there again, someday. Prepare for the long queue line. Waiting time approx. 15-30 minutes :D Location: SumoBoo - Kota Kasablanka, Jakarta.