Postingan ini adalah lanjutan dari sini dan sini.
Hari kedua dimulai dengan sesi bersama di Junior Ballroom – Intercontinental Hotel – Kuala Lumpur, mendengarkan Jay Sullivan dan Dan Mills tentang State of the Product. Jay Sullivan bercerita bahwa yang dicari oleh para user adalah choice to use and choose. Sedangkan para developer adalah freedom to build, and to hack. Dan Mills menjelaskan tentang: 1) Firefox has to rock, 2) Be mobile!, dan 3) Enable the user-centered web.
Setelah itu, saya segera ke ruang Orchird & Dahlia untuk mengikuti sesi PR / Communications Training for Mozilla Communication Reps oleh Shannon Prior dari Skills & Community. Sesi ini adalah pengenalan Mozilla PR dan program Mozilla Communication Reps. Lalu diskusi-diskusi tentang bagaimana bekerja dengan efektif dan menyampaikan pesan-pesan tentang misi Mozilla ke seluruh dunia.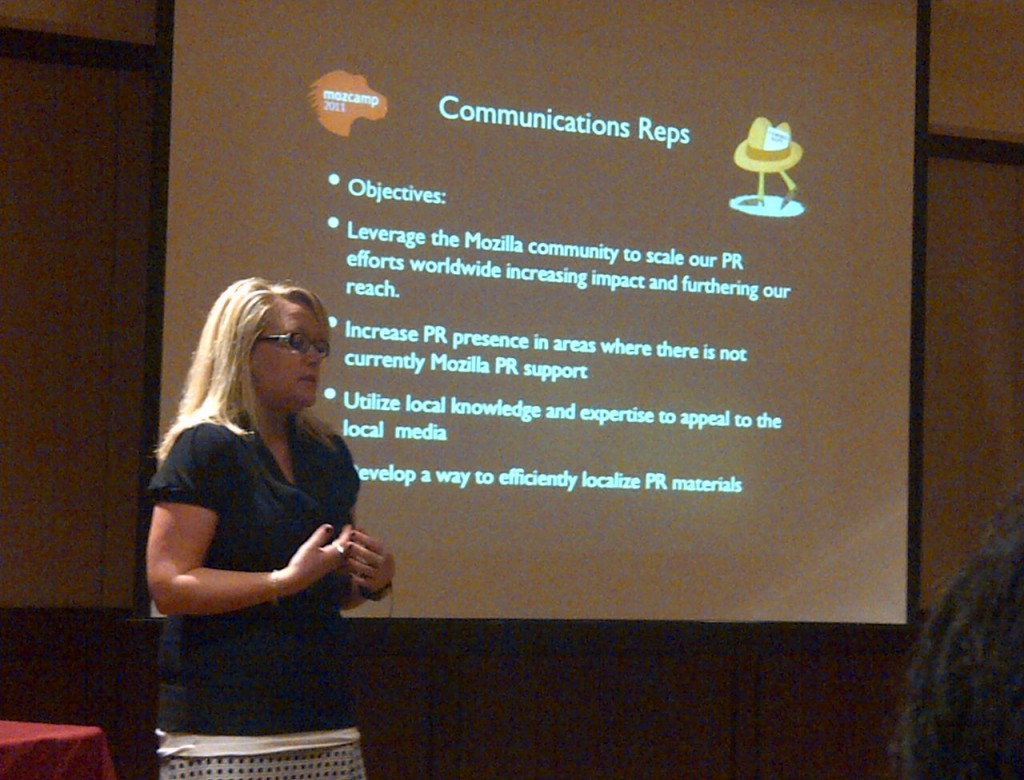 Continue reading "#MozCamp Asia 2011 dan Kuala Lumpur – Day 3"