Monas itu lho.. Monumen Nasional yang terletak di pusat kota Jakarta.
Bukan bermaksud jalan-jalan ke Monas karena ingin tau apa saja Monas itu? Tapi ini tuntutan profesi *huek~* Yah kan dalam rangka bikin art project itu tentu saja gw harus nongkrong di tempat-tempat yang umum didatangi orang banyak pada saat liburan atau waktu-waktu luang.
Buat yang belum tau apa dan kenapa bisa nyimak ke sini :D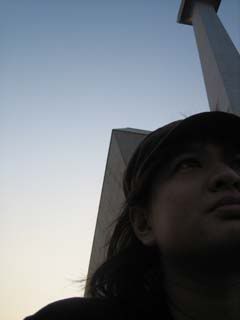 PERHATIAN! Ini asli foto sendiri, karena narsis dan lagi ngaso sebentar abis ngiterin monas gara2 mo cari pintu masuknya :D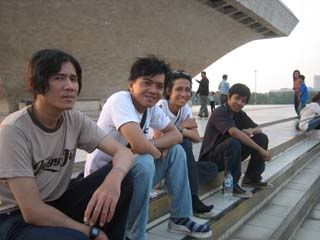 Ini teman-teman gw yang ikutan ngiterin Monas :P Mereka adalah anak-anak ruangrupa.
Dari kiri ke kanan: Indra Ameng, Ayah Bing, Rio (katanya personil White Shoes and the Couples Company bo!), Ghalib.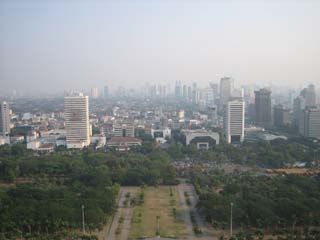 Ini foto kota Jakarta dari atas Monas. Banyak asap, polusinya kelihatan banget :(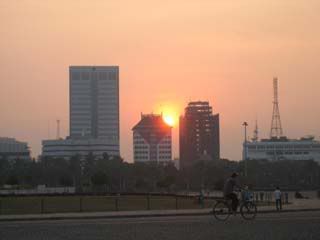 Sebuah sunset yang indah tidak harus di pantai. Di Jakarta yang penuh dengan gedung tinggi juga kita bisa menikmati sunset yang terang.
Demikian cerita dariku :)