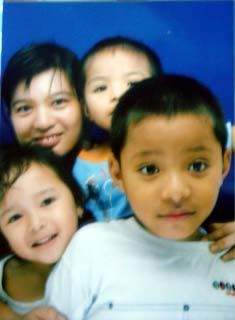 See the little girl lower right on the picture? Her name is Eunice Imanuela. I called her Eunice. Born at Makassar, on December 15th, 2000, which is 4 years ago from now. Yes, today is her birthday. She is my cute little sister. She is a gift from heaven. She is my Christmas surprise 4 years ago. She's adorable!
Today we decided to make a special occassion in her class for her birthday. Mom bought 2 chocolate cakes and brought them to Eunice's school, so Eunice can enjoy her birthday in her classroom with all her classmates.
Anyway, here's the pictures of today: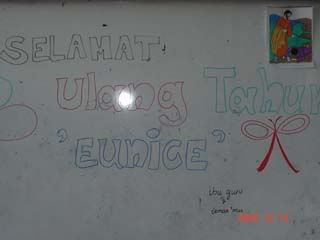 Happy Birthday, Eunice!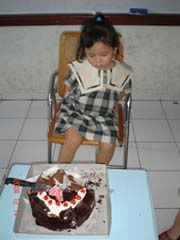 Oh my chocolate cake, what happened to you? What 4 years old? Whoa..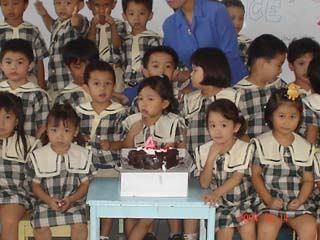 Ssh.. be quiet, it's a special photo-session for today!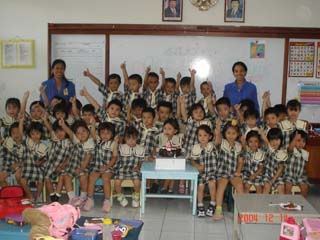 Thumbs up for Eunice!!