Awal September saya berkesempatan mengikuti STGCC 2012. Menilik dari pembicaraan melalui twitter, sepertinya memang banyak yang nggak tau tentang STGCC 2012 ini hehe. Ya, yang tau paling hanya maniak game, anime freak, dan toys freak :P

What is STGCC?
The Singapore Toy, Game & Comic Convention (STGCC) brings together the best from the worlds of toys, games, comics, anime, manga and collectibles. Ya, secara gamblang, STGCC ini adalah pameran komik, game, dan mainan. Dan seluruh pecinta game, komik dan mainan berkumpul di sini. Bukan hanya yang menyukai komik, game dan mainan yang ke sini, tapi para pembuatnya juga turut hadir. Creator of the game characters, the artists, and so on so on..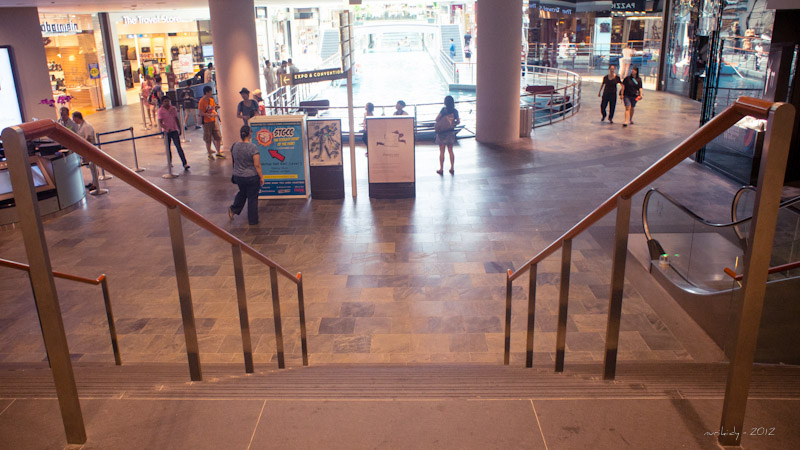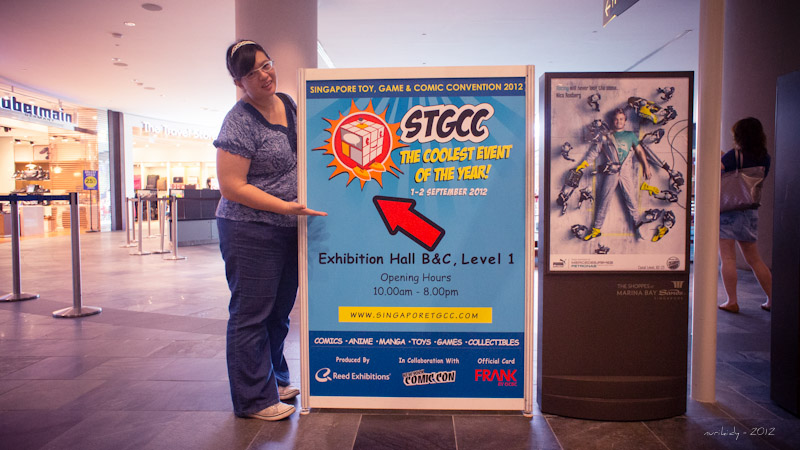 STGCC ini merupakan acara tahunan yang digelar di Singapore. Acara yang juga sering disebut sebagai "comic-con" ini, bukan hanya ada di Singapore saja, tetapi ada di beberapa kota lainnya di belahan dunia ini, misalnya di New York : NYCC dan banyak kota lainnya seperti yang bisa diintip di sini :D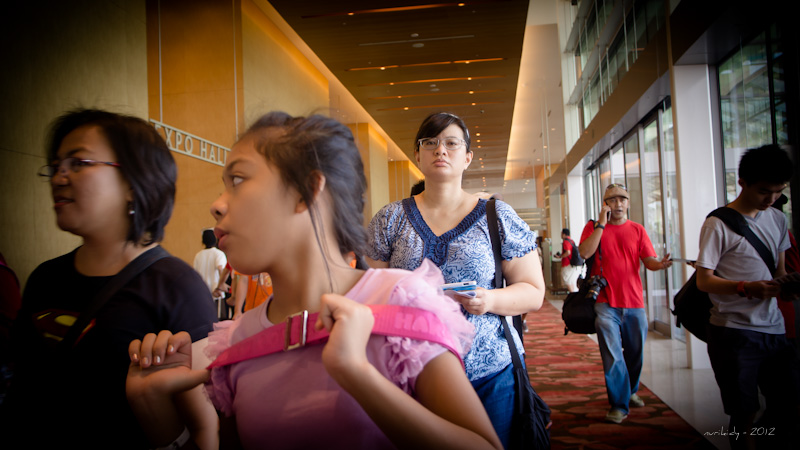 Bedanya dengan yang di kota-kota lainnya, STGCC menggabungkan pop culture terbaik dari Timur dan Barat, uniting the worlds of comics, anime, manga, toys, collectibles, games and movies. STGCC showcase the heartbeat of what's new and cool in the gateway to Southeast Asia, put together in collaboration with ReedPOP – the makers of the New York Comic Con (NYCC), Chicago Comic & Entertainment Expo (C2E2), Star Wars Celebration and the New York Anime Festival!
Untuk bisa mengikuti STGCC 2012 ini, para pengunjung harus membeli tiket seharga SGD 15 untuk 1 hari, atau tiket terusan selama 2 hari sebesar SGD 25. Bisa dibeli langsung di venue, atau beli secara online. Karena kami beli online, maka kami pun mendapatkan bonus exclusive STGCC tote bag! Yaaaay!! ^_^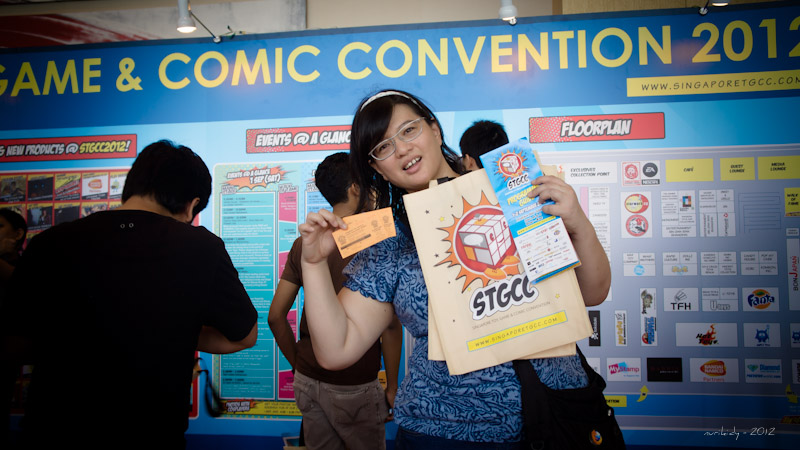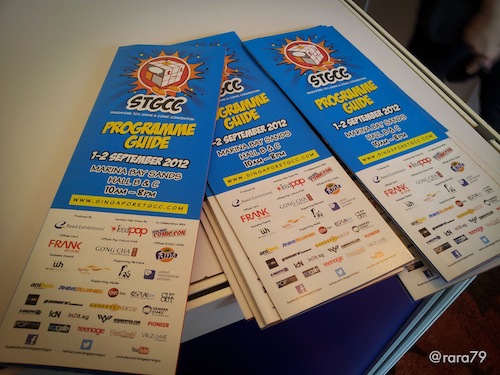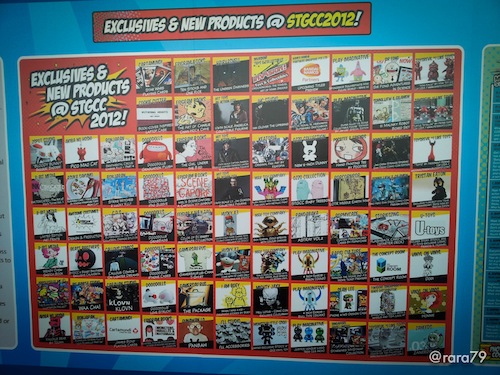 Inside the STGCC 2012
Ketika melangkah masuk, mata langsung dibukakan oleh para pengunjung yang wara-wiri dengan menggunakan kostum-ksotum di anime / manga (atau lebih akrab disebut dengan istilah cosplay). Melangkah lagi, sebelah kiri ada Darth Vader dan 2 Stormtrooper, lalu sebelah kanan ada jualan buku-buku yang collectible items. *hilang akal mode on*
Dan inilah foto-fotonya… :D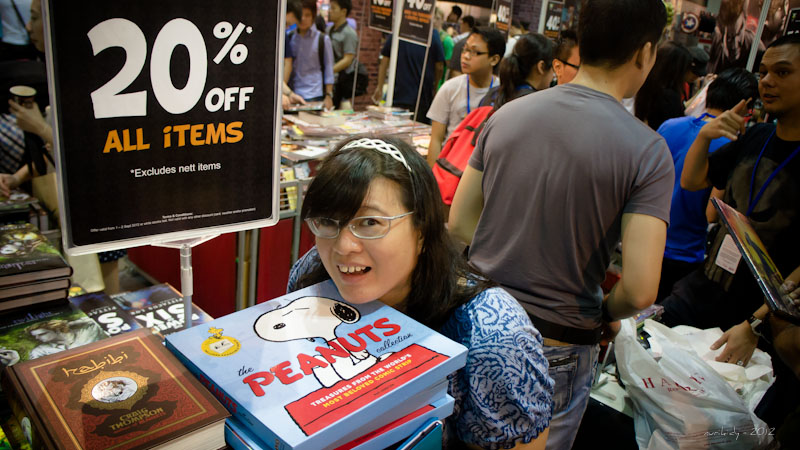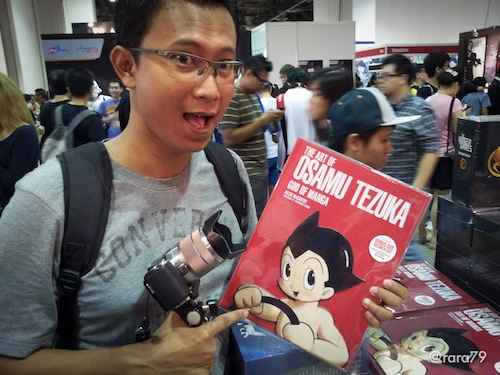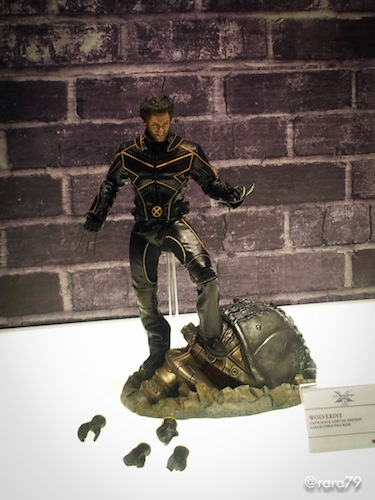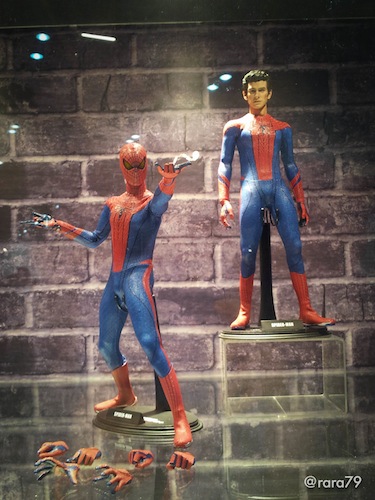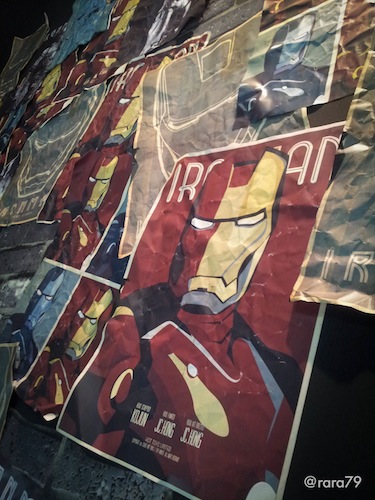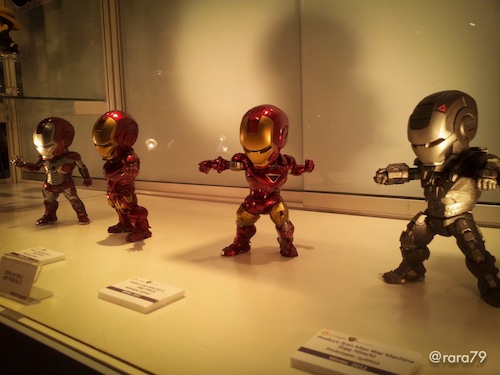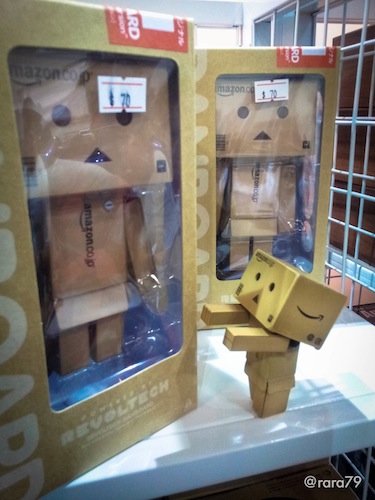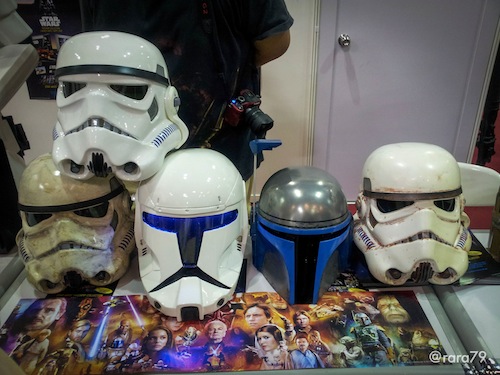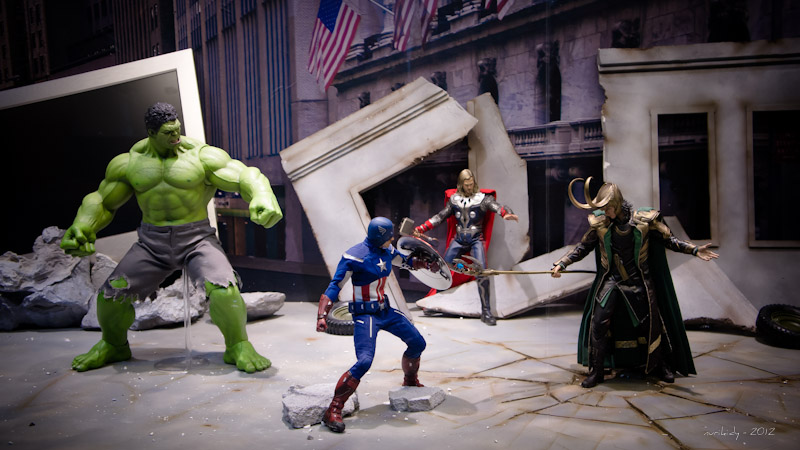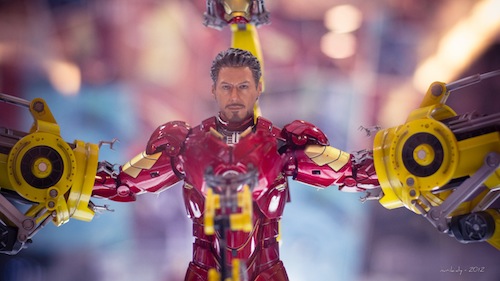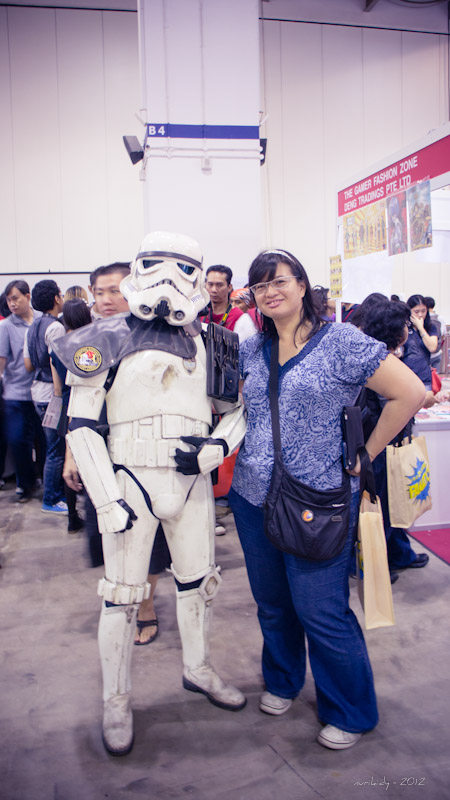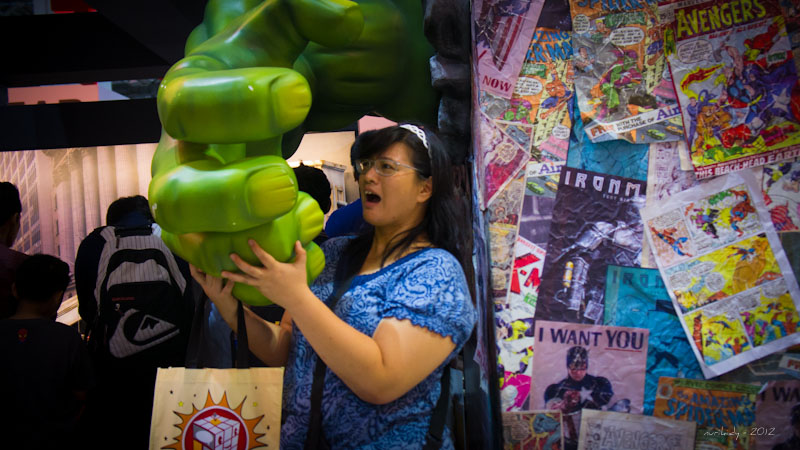 More Cosplay!
Bukan Comic Con namanya kalau gak ada cosplay di mana-mana :D here we go…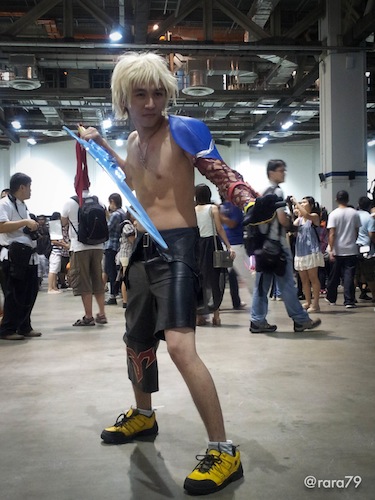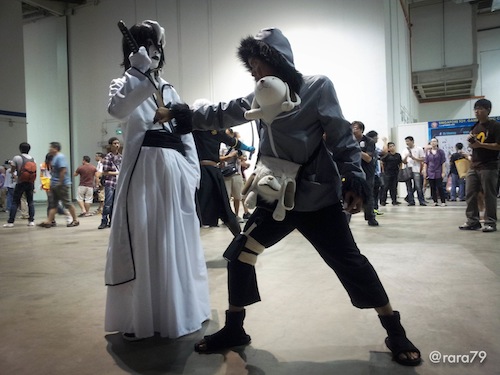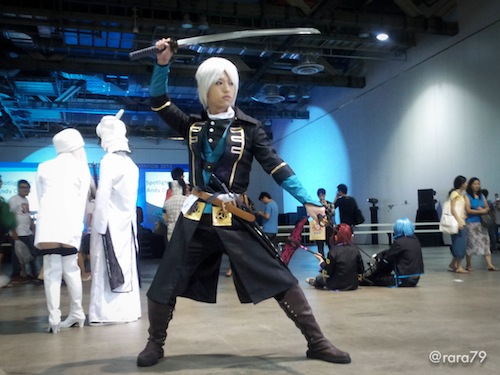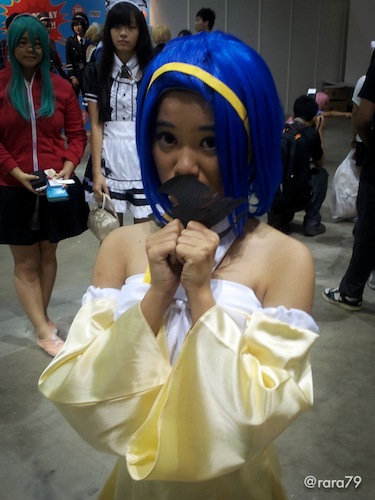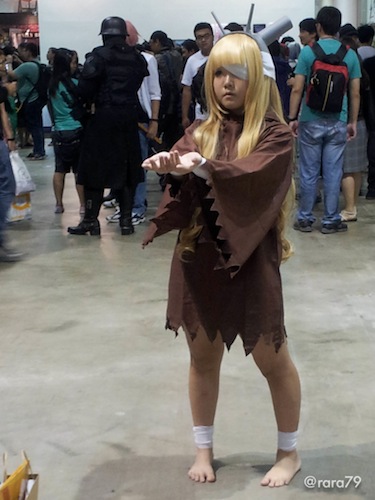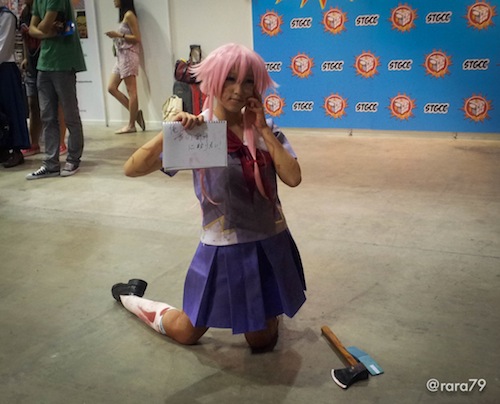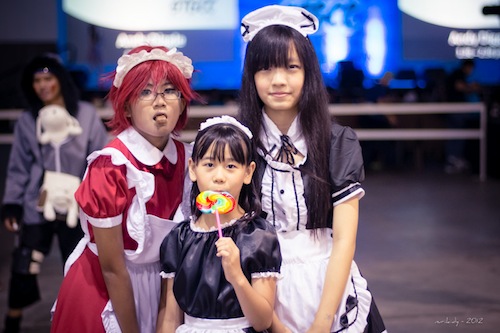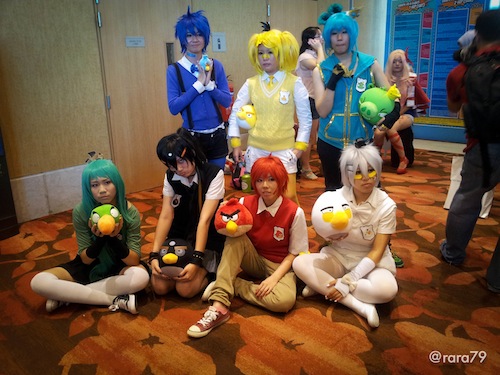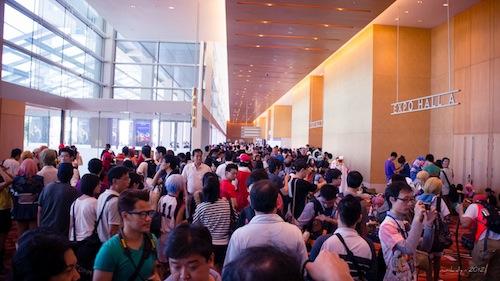 Phew! Haha banyakan foto-foto nih :D ..ya gitulah.. Kesimpulan? Eventnya keren dan diusahakan tahun depan datang lagiii :D