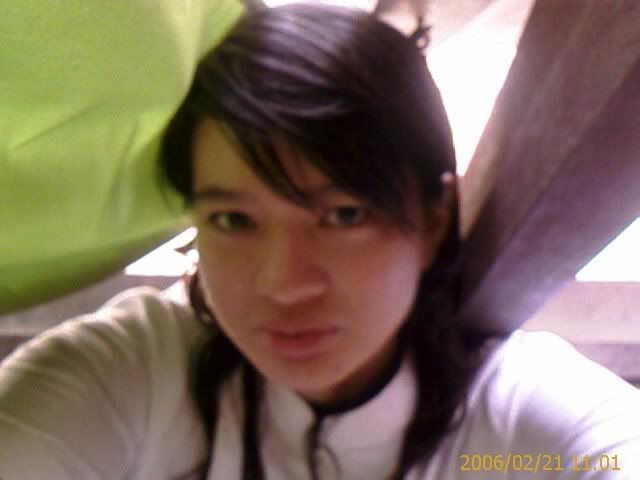 Minggu lalu gw dapat lemparan "5 habits" dari Sherly. Hmm mo ngisi apa yah? Soalnya gw narsis sih, jadi selalu ngerasa nggak pernah ada kebiasaan-kebiasaan aneh dan buruk yang menurut gw dapat menyusahkan orang.. Duh, narsis apa kepede-an nih gw hahaha..
Oke.. here are my 5 habits.. Like it or not, this is me :P~
Pertama, gw tuh kadang-kadang pelupa ama pekerjaan yang harus dilakukan, terutama lagi kalau pekerjaan tersebut penting. Jadi kadang menjelang deadline baru panik *really bad habit, huh? :P* trus ngerjain sana-sini. Hasilnya? Biasanya tetap sukses, tapi pastinya lebih bagus lagi kalau dikerjain dengan tenang pada waktu yang panjang. Tapi ya gitu, tekad itu selalu keluar kalau udah kelar ngerjain sesuatu. Jeleknya, berulang lagi kalau ada sesuatu :P
Kedua, gw adalah not a morning person. Males bangun pagi! Hehehe.. Soalnya gw tidurnya juga telat. Kalau lagi kumat insomnia-nya suka sampai subuh baru bisa tidur. Dan.. hasilnya,.. bangun pagi kalau harus ke klinik pagi-pagi banget, pokoknya kalau ada kewajiban tertentu. Kalau libur? Mending nerusin tiduuur.. Apalagi akhir-akhir ini musim hujan, kalau pagi-pagi tuh dingin banget, enak buat ngeringkuk kembali ke selimut dan zzzzz..
Ketiga, gw tuh gila komik bangeet! Ke toko buku pasti ke daerah komik. Kedua baru lihat-lihat novel-novel baru. Tapi incaran pertama pasti menyortir daerah "komik terbaru", atau kalau ada pesta diskon komik pasti semangat '45 ke sana! Kenapa gw pikir ini tergolong wierd habit? Well, for some people, comic is only for children. But for me, comic is for everyone!! :P Tentu saja komik-komik yang gw baca bukanlah komik macam Doraemon lah.. Sedikit *ehm* lah.. :P
Keempat, suka jadi ngomel. Apalagi kalau ada yang gw rasa nggak benar, pasti ngomel. Pasti protes :D Dan orang-orang di sekitar yang kebetulan "kecipratan" omelan gw pastinya langsung "panas" deh telinganya hihi..
Lima, gw tuh ceroboh banget. Clumsy banget kata cowok gw :D Suka ceroboh naruh barang-barang, trus kelupaan. Suka nggak perhatiin yang seharusnya diperhatiin. Dan banyak deh hehehe..
Nah that's my 5 bad and wierd habits, and I cannot stop doing them in my life. Mungkin kalau nggak ada itu, bukan gw kali yee heheh..
So, what's yours?
-5 habits ini gw terusin ke cta, nyomnyom, leo, profmustamar dan tuteh. Hayo, terusin!-