Splendid Things Happened!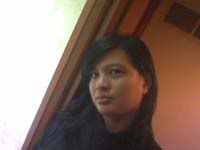 Hello all.., I'm back from relieving myself. After many days taken for hiatus and relieving, here I come, back from the rest :p~
Many things happened when I was hiatus. NuKLa's New Chapter concert, reunion with my ol' friend Debora, and the last thing is my hunny came to Makassar with full of surprises!
NuKLa: New Chapter Concert @Makassar, Oct 8th, 2004.
Ok, I just want to share shortly, more pictures. The story about NuKLa's New Chapter concert. The full story you may read here.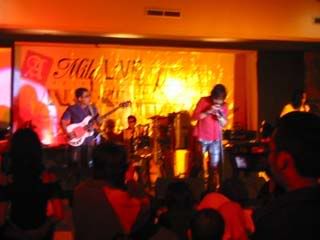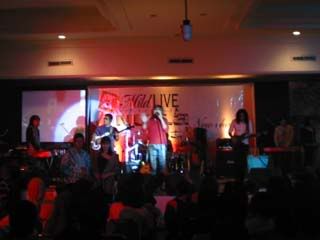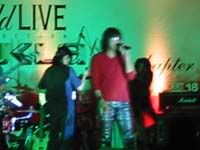 NuKLa presents… the New Chapter!!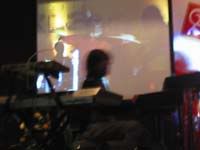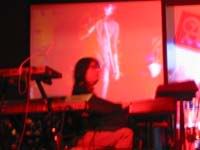 Siluet Adi Adrian :p~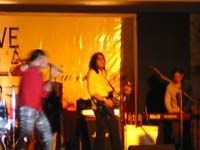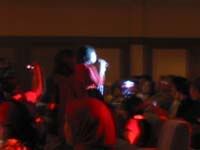 Surprises, surprises!
As U've told you, these weeks were so hectic. So tired, so busy, need refreshing, need rest and relieving. And one thing that REALLY relieving me happened just a few days ago. My hunny was here! Last Thursday (14/10/2004) suddenly he phoned me and said that he already in the Hasanuddin Airport, Makassar, just arrived. Actually he came for a meeting, hehehe but it was still a REALLY big surprise for me! I used term "RE-CHARGE", because all my burden suddenly gone seeing him :p~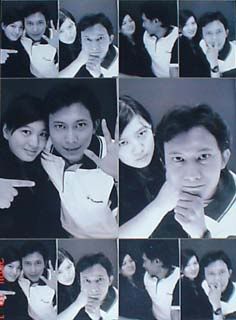 Our photobox picture, taken on Sunday 17/10/2004.