Eating is something that you should do if you a human. Of course, any mankind on this earth surely like to eat. Especially when we are in a deep hungry state.
Anyway, in the big city, lunchtime has so many meaning. Lunch meeting, lunch date, etc. And lunch typically falls in the early-middle of the working day, it can either be eaten on a break from work, or as part of the workday. The difference between those who work through lunch and those who take it off could be a matter of cultural, social class, bargaining power, or the nature of the work.
Regularly, I cooked my own lunch, and bring it to the work. It is just for financial reason :p but when I woke up late or when I just don't have any mood to cook, I will have lunch nearby my workplace. Nothing special with my daily lunchtime.
Last Christmas day, I had lunch with some of my family. It was something that unusual, since we are rarely meet each other. Here's a picture of us, happily eating those Szechuan dining.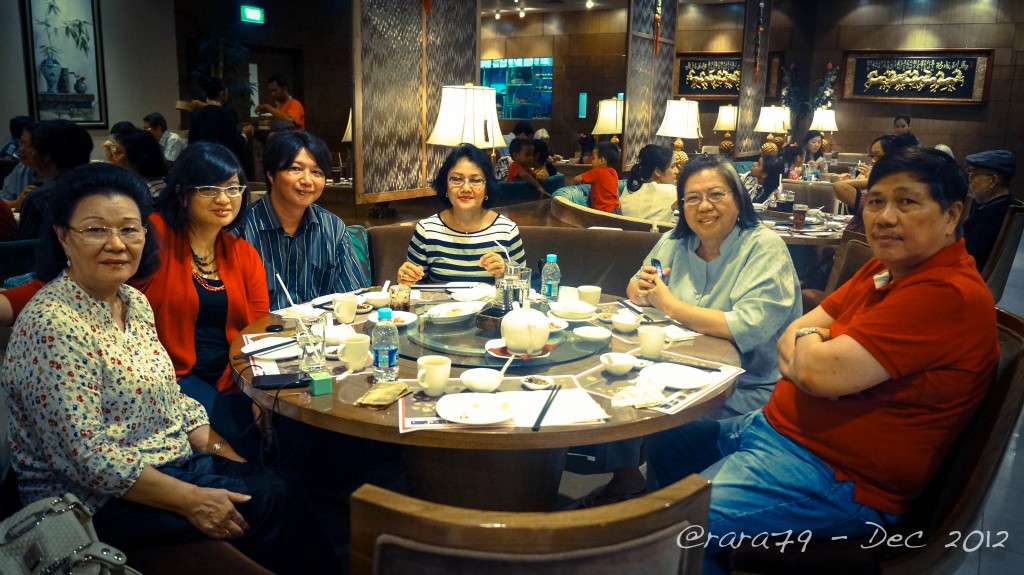 And here is a picture of a friend who is really enjoy her lunch hahaha..
I took the picture with my HTC One S phone :)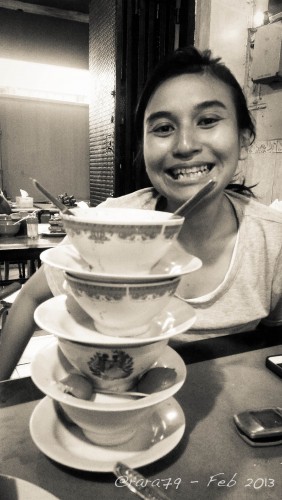 And how about your lunchtime? Anything delicious?
–Inspired from Weekly Photo Challenge: Lunchtime.